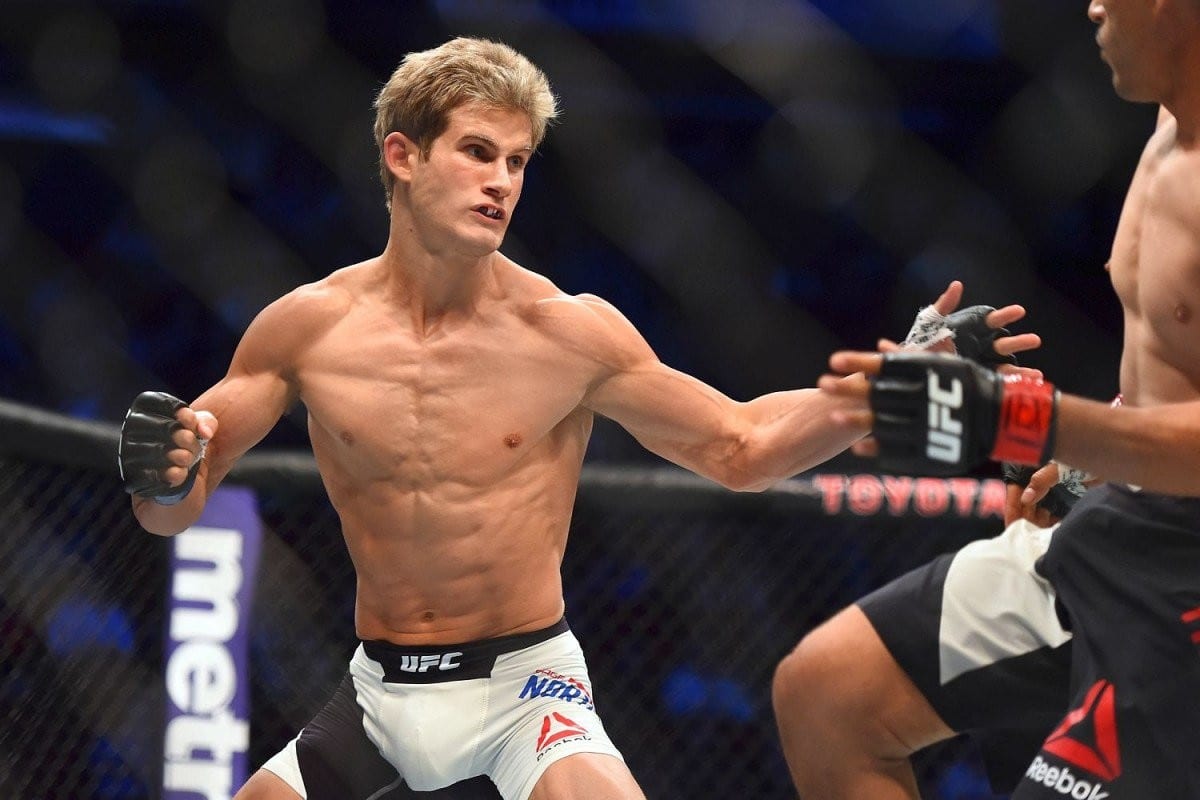 It is sometimes easy to forget that Sage Northcutt is just 21-years-old. The extraordinarily polite kickboxer has emerged from his first 5 UFC bouts with a 3-2 record (three wins at lightweight, two losses at welterweight) but is still very much in his formative years as a mixed martial artist. 
Northcutt, who credits his father with most of the training which has brought him to this stage of his martial arts career, spent some time under the watchful eye of Firas Zahabi in TriStar last year but has apparently made a more permanent decision as to where he will train for the foreseeable future of his career and will do so under head coach Justin Bucholz at Team Alpha Male in California.
Gym founder Urijah Faber revealed on a recent episode of The MMA Hour that Northcutt had been training on the TAM mats and was investigating making the move a permanent one.
As per Faber, Northcutt is "out here learning the good stuff.He and I just got done doing a little private."
"Right now, he works out with one of my very good buddies out of Paradigm in Texas, who I actually coached in college at UC Davis. And so, this is a week out (for him) right now. He's got a full camp, so I'm not sure how much he's going to be out here for his camp, but it's probably going to be a more permanent thing for him moving forward. But as of right now, he's kind of splitting time, and man, what a fast learner and what a positive guy. He's fun to be around."
Northcutt had previously spent a considerable amount of time helping in welterweight champion Tyron Woodley's two successive training camps for Stephen Thompson, no doubt learning a great deal along the way, and it will be interesting to see if his move to Team Alpha Male can help the undoubtedly talented fighter capitalise on his promise.
Comments
comments