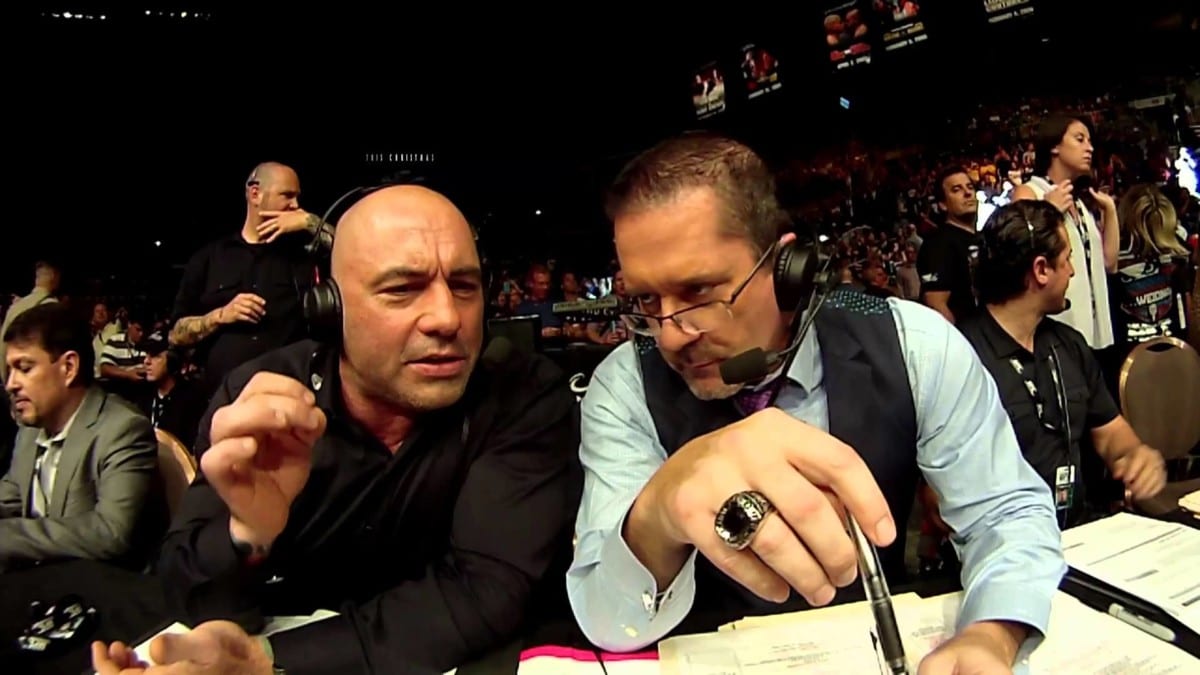 Sean Grande, the man who has voiced Bellator broadcasts as their chief play-by-pay man for the last two years, will depart Bellator ahead of the promotion's Madison Square Garden debut later this month.
The broadcaster is also known to sports fans as the 'voice of the Boston Celtics' announced that he was leaving Bellator via a lengthy statement submitted to MMAFighting, in which he claims that the increased number of events across the globe as part of Scott Coker's expansion of the brand have been taxing to his other professional endeavours, as well as his personal life.
As for who will step into the commentary booth alongside Jimmy Smith, Grande says he knows who it is and that "you'll be in good hands, and I have a hunch old-school fans are really going to have a blast."
Conventional wisdom suggests that the new man will be one of either Mike Goldberg or Mauro Ranallo. Goldberg has been a free agent since his UFC contract expired last December and the promotion opted not to retain him.
Earlier this year, Scott Coker told TheMacLife.com that negotiations had taken place with Goldberg to join the Bellator family but that they were currently happy with the commentary team of Grande and Smith. With that relationship now severed, perhaps the time is ideal to bring the hugely recognisable voice of Mike Goldberg in.
"We have been talking but I feel like we have got a great team", Coker said last February.  "Sean and Jimmy [Smith] do a great job, so we'll see what happens. We have talked. We have a great team — and that's the hard part. If we were starting all over, you know? Starting from scratch? Then maybe we could have more flexibility but we're trying to see if we can fit him in and get something going but it's not imminent and like I said, we have a great team."
Former Strikeforce announcer Ranallo, meanwhile, is also understood to be available after his contract with WWE was nullified after reports of bullying from fellow announcer John Bradshaw Layfield. He is most certainly a combat sports veteran announcer who would also fit the bill but among in terms of pure name and voice recognition, you would expect that Mike Goldberg would be the most alluring appointment for Coker and co.
With a new man due to be in the commentary booth for the promotion's Madison Square Garden bow later this month, it won't be long before the big reveal.
Comments
comments