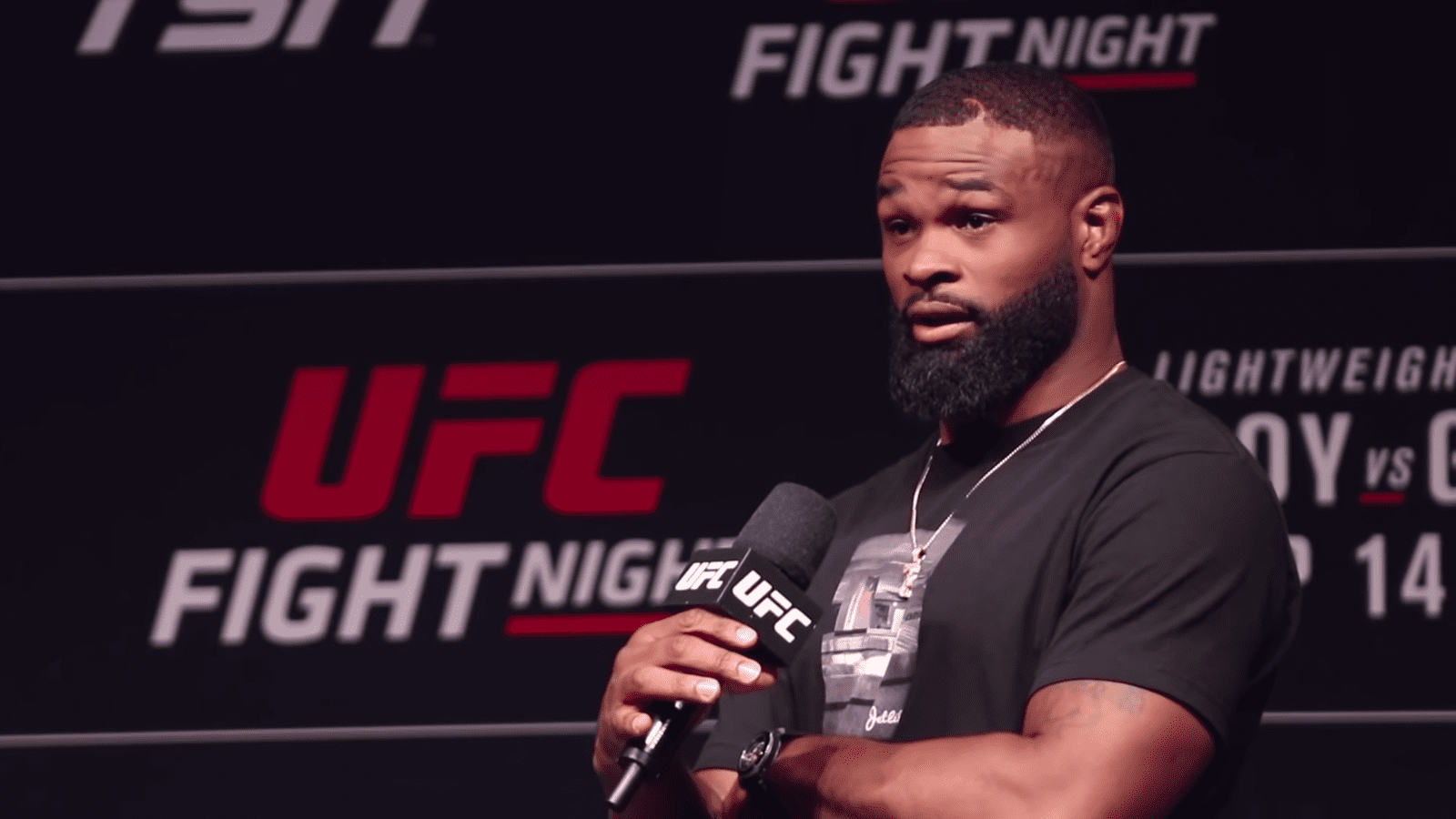 Despite initially stating his opposition to travelling to the English capital for a headline fight with Leon Edwards, it seems as though former UFC welterweight champion Tyron Woodley has changed his tune.
Edwards last competed in July where he won a unanimous decision against former lightweight champion Rafael Dos Anjos but the Birmingham native has been something of the odd man out in the 170 pound frame these days. Despite an eight fight win streak in the division and his fourth placed position in the welterweight rankings, there hasn't been a line of contenders forming to fight him.
It looks as though this may soon change, however. Former champion Tyron Woodley hasn't fought since losing his title to Kamaru Usman last March but has now signalled his intention to silence Edwards in front of his compatriots in the UFC's annual event in the English capital in March.
"Merry Christmas @leon_edwardsmma watch what you ask for. Now you about to get fucked clean up at the crib!-#NoChills #UFCLondon #March21 #MainEvent #Redemption –@ufc send me that lil fancy flier to post!- @tdubbo "No Chill" (download it)", Woodley wrote on his Instagram page.
While this fight is currently far from being made official, one suspects that it is likely that Edwards has got his wish of facing a high profile contender for the championship. His route back to Kamaru Usman, the only man to beat Edwards in his last 10 fights, starts inside the O2 Arena in London on March 21.
Comments
comments