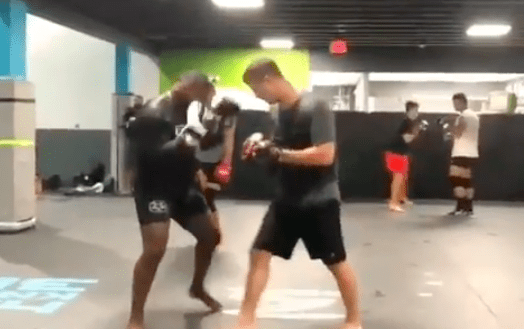 It is incredible to reflect on the fact that Anthony Johnson was once an active member of the UFC welterweight division. 
While it is without question that Johnson's days at 170-pounds are behind him (unless he loses a limb or two) it is still remarkable to think that he (occasionally) made weight at in that division where he once was defeated by Rich Clementi  (a fighter who competed regularly at lightweight) in a fight in which Johnson failed to make weight.
Since that defeat 12 years ago Johnson climbed up the ranks and a similar rate to the manner in which he rose in weight, stopping at middleweight, light heavyweight and heavyweight before he settled at 205-pounds in his second spell with the UFC. His spell there was successful, placing him in two world title bouts and earning him several stunning knockout finishes of the likes of Alexander Gustafsson, Jimi Manuwa, Ryan Bader and others.
Following a second loss to Daniel Cormier, Johnson decided to pack it in to concentrate on business opportunities outside of the cage and would later show up in the talent relations department of the upstart fight league Bare Knuckle Fighting Championships, where he was sometimes seen getting in between Artem Lobov and Paulie Malignaggi on numerous occasion prior to their recent grudge match.
The itch to fight was a hard one to scratch for 'Rumble' it would seem, as evidenced by his recent announcement that he intends to return to the UFC where he will compete at heavyweight — and judging by the below footage, he could make quite the impact in his new home.
How long until we see Anthony Johnson vs. Francis Ngannou?
—
Comments
comments