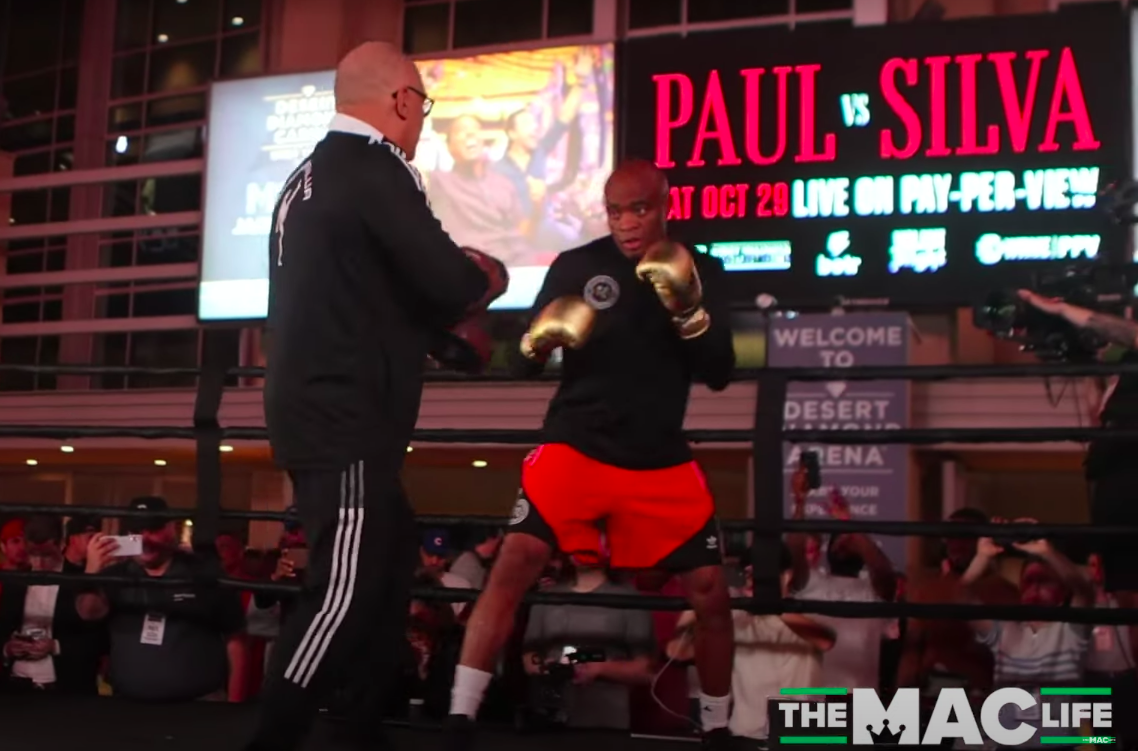 Even in the twilight of his career, Anderson Silva's skills remain sharp. 
Former UFC middleweight champion Silva, 47, takes on his latest challenge in the boxing ring this Saturday in Glendale, Arizona when he becomes the latest former MMA star to attempt to hand Jake Paul his first defeat in combat sports, after the YouTuber-turned-prizefighter scored recent wins against former MMA champions Ben Askren and Tyron Woodley (x2) in recent outings.
Silva, though, is considered by most to be a different proposition to those who came before him, even if he is two decades older than the man he will throw down with on Saturday night. His two most recent forays in the boxing ring saw him knock another former UFC champ, Tito Ortiz, out cold in the first round of their match last year — and prior to that Silva turned several heads with a dominant points win against former boxing world champion Julio Cesar Chavez Jr. in Mexico.
Power-punching Paul will present different problems, even despite a massive experiential disparity in their respective careers, but judging by Silva's open workout on Wednesday evening, the Brazilian has been taking the bout very seriously indeed.
Check out the footage below:
–
Comments
comments