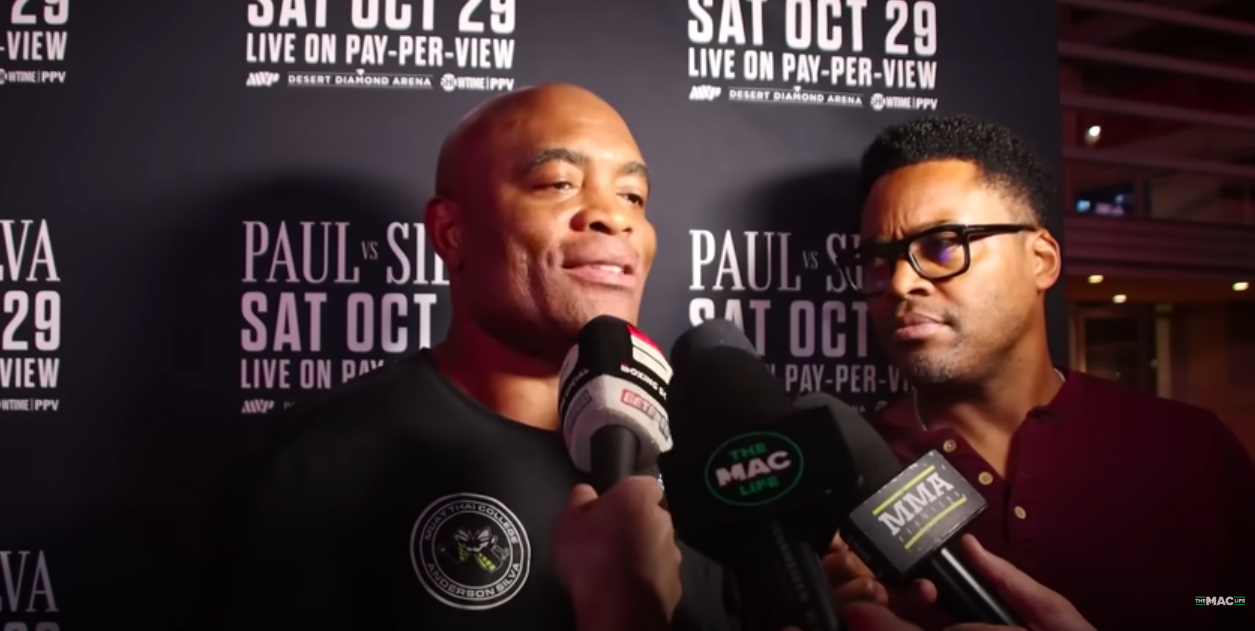 Anderson Silva has attempted to clear the air following reports this week that he was knocked out in sparring ahead of Saturday's boxing match with Jake Paul.
Silva, 47, will take on his latest challenge in the ring this weekend as he looks to become the first fighter to hand Paul a defeat in professional competition but the UFC icon was forced to bat off reports stemming from a September interview with MMA Weekly in which he said that he had been knocked unconscious twice in training.
He further clarified that his comments were taken out of context while speaking to the media, including TheMacLife, in advacne of the bout.
"Listen guys, let me tell you something very important," Silva said. "When I talk about the guys doing the hard sparring and [that they knocked me out], I was just joking.
"Because I train with the young kids and the guy asked me, and I don't put nothing bad in my mind. They guy [said], 'Anderson take a knockout in training'. Of course not, but I just like to help and put my partners up. You know, that's the question."
Comments
comments