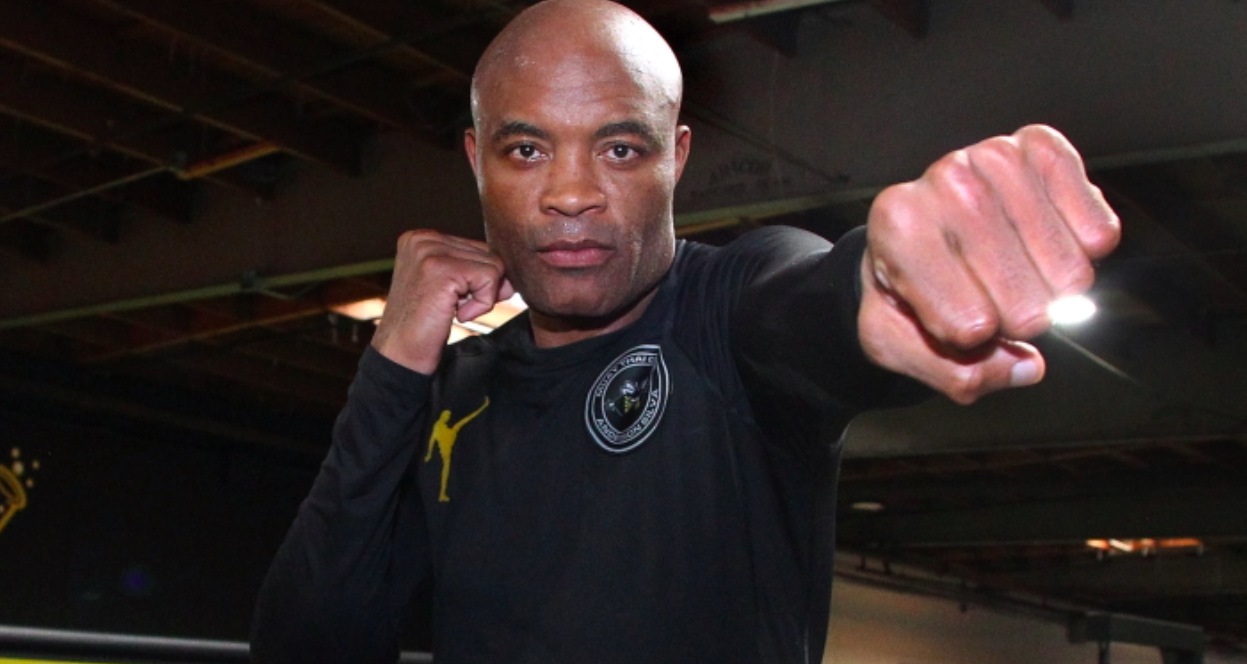 Anderson Silva has denied recent reports that he was knocked unconscious by a sparring partner as he prepared for this weekend's boxing match with Jake Paul.
UFC icon Silva, 47, returns to the boxing ring in Glendale, Arizona on Saturday where he will attempt to become the first fighter to hand a professional defeat to YouTuber-turned-prizefighter Jake Paul — but concerns were raised following a September interview with MMA Weekly which received publicity this week in which Silva stated that his sparring partner had "knocked me out two times".
These reports led to a statement from the Arizona Department of Gaming — the governing body who are overseeing the fight — in which they said that they intend to probe the comments.
Silva's coach, Luiz Carlos Dorea, meanwhile, denied the reports and insisted that his fighter is "100 percent" in advance of the fight.
In further comments supplied to TheMacLife on Wednesday, Silva also denied that he was KO'd in training and said that the quotes were an unfortunate example of his statements being lost in translation.
"After seeing the reports and concern for me, I'd like to clarify two important things. One, I was NEVER knocked out in sparring. I misspoke in that interview as I sometimes do when interviewing in English and exaggerated the normal back-and-forth action that occurs in sparring," quotes attributed to Anderson Silva read.
"Second, this sparring session I referenced was in early September. The interview with MMA Weekly was done on Sept. 13 and, for some reason, just released this week. So, it wasn't recent.
"More importantly, my training camp has been great. I am fit and ready to fight and the only knockout people should be worried about is the one I'm about to deliver to Jake Paul on Saturday night."
Comments
comments