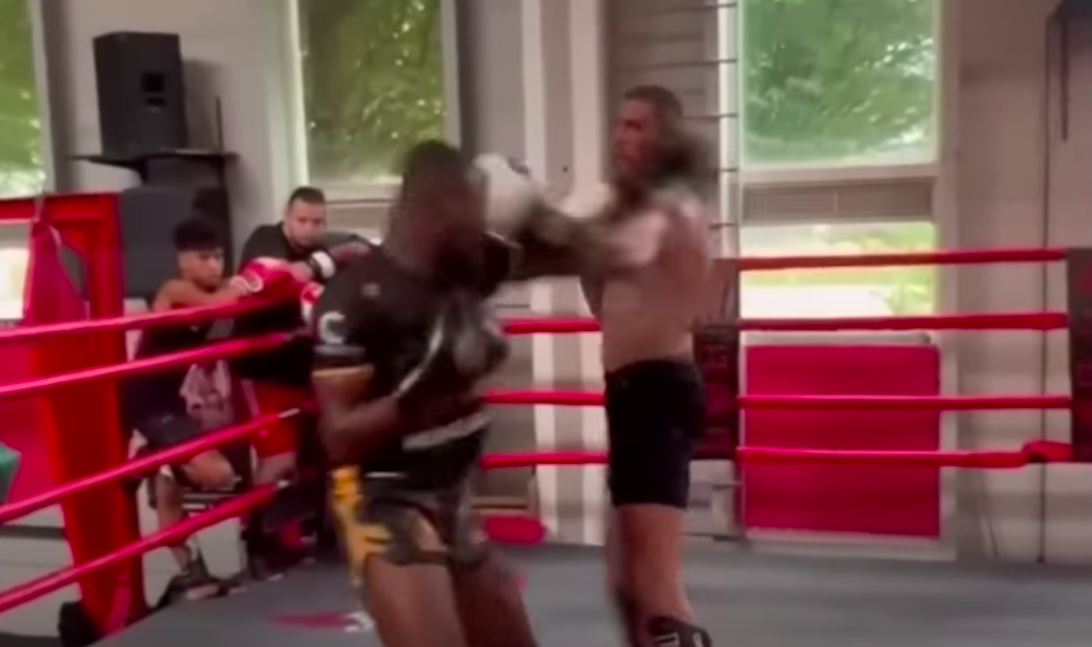 Alex Pereira certainly isn't resting on his laurels after seizing the UFC middleweight championship from Israel Adesanya.
Recent footage emerged of the Brazilian striker engaging in a grappling exhibition with indigenous wrestlers in a move which was designed to get a rise out of Khamzat Chimaev, but the latest footage to emerge from Pereira's camp shows him back in a wheelhouse which is very much his own: kickboxing.
The clip, which you can see below, shows Pereira throwing down with GLORY Kickboxing light heavyweight fighter Clyde Brunswijk — a fighter who, despite competing at light heavyweight, appears to be the smaller of the two.
Pereira has been linked to a move to 205-pounds in the UFC at some point, with speculation suggesting that he debuted at 185-pounds so as to not impede the title chances of his friend and training partner Glover Teixeira — something which we could potentially see in 2023, particularly if Teixeira is unsuccessful in his bid to claim the vacant UFC light heavyweight title in next month's bout with Jahmahal Hill.
–
Comments
comments