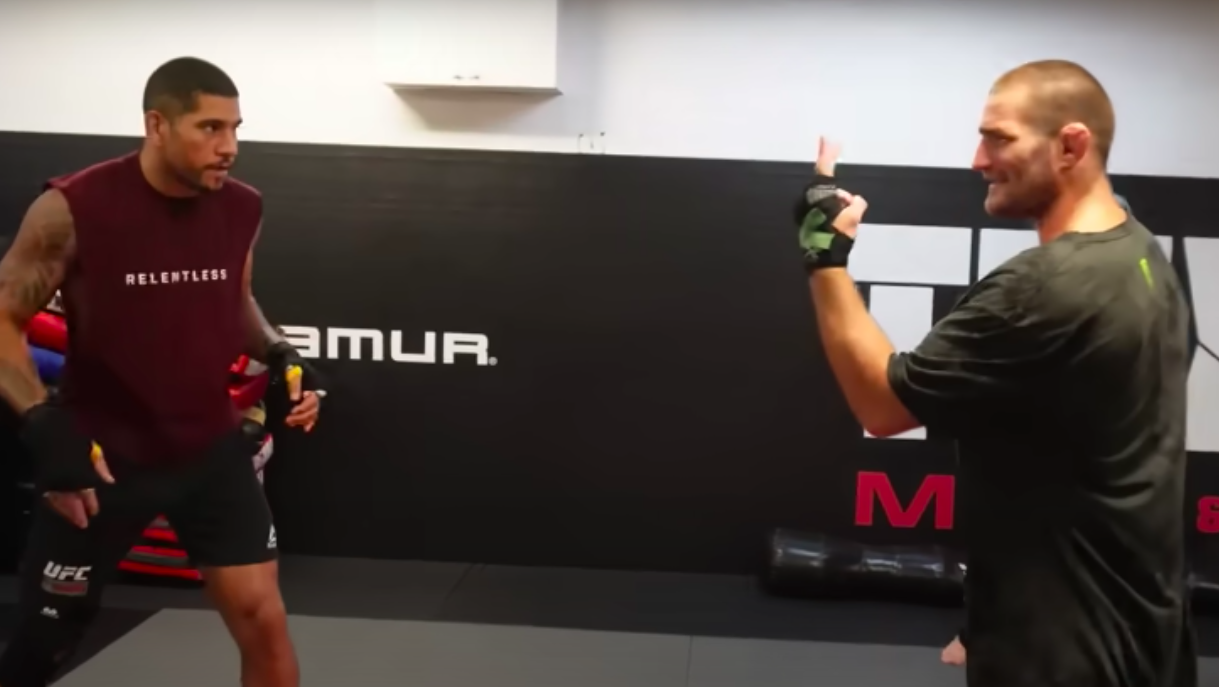 As far as Sean Strickland is concerned, his prior rivalry with Alex Pereira is water under the bridge.
The two fighters collided in July of last year while Pereira was still a member of the UFC's middleweight fold, with the Brazilian claiming a decisive knockout victory inside the first round. But rather than festering on the loss, Strickland has met it face-on — and said in a video posted to Pereira's YouTube channel the that opportunity to come to Connecticut to train with him was too good to pass up.
"Why I came here was… obviously, you've got one of the best strikers in the world," Strickland said of his former rival. "With Alex, you've gotta have your footwork on point and I didn't realise that my footwork was so f*cking bad. I came here, I was doing a lot of footwork drills with Alex. He was the man, he showed me a lot of sh*t."
Pereira also referenced the upcoming session with Strickland on an appearance on The MMA Hour, joking that he was going to learn English from the American fighter while they traded blows in the training room — and while it doesn't appear that the two sat down for any lessons, the evidence from the video appears to show the session being beneficial for both athletes.
Pereira is around five weeks removed from his light heavyweight debut in the UFC. He will fight former champion Jan Blachowicz at UFC 291 on July 29. Strickland, meanwhile, has been paired with the 25-4-1 Abusupiyan Magomedov in his next bout at 185-pounds.
Comments
comments