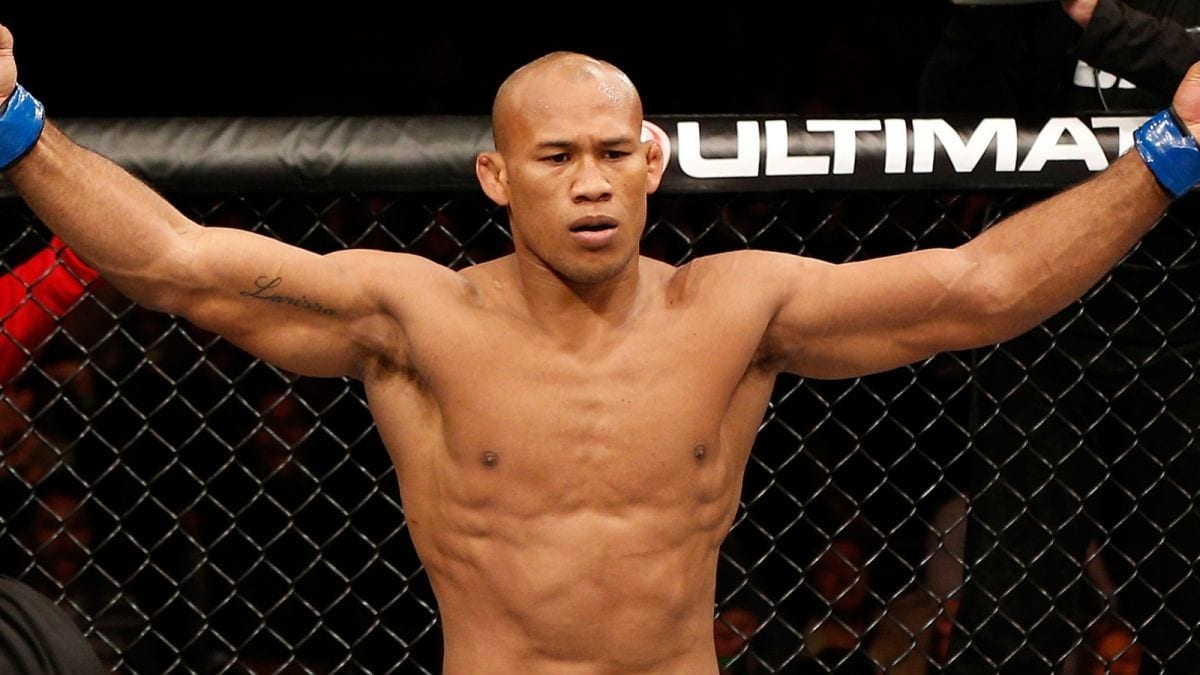 In the end, Ronaldo 'Jacare' Souza's debut in the UFC light heavyweight division went much the same way as that of his former 185-pound peer Luke Rockhold — in defeat at the hands of Poland's Jan Blachowicz.
Through five mostly uneventful rounds Blachowicz did enough — just — to take a split decision and cosign his opponent to a third defeat in his past four bouts but despite losing the fight in from of his compatriots, Brazil's Souza isn't overly-dispirited.
"I told the UFC I was coughing in a way that I can't stop coughing, and this was 20 days ago," Souza said post-fight to MMA Junkie. "We did a lot of exams and, first of all, I did treatment as if there was an allergy, and my doctor from Brazil here told (to do) a weird exam. … So 10 days ago was when I was diagnosed and on Monday was my last day taking antibiotics. I was going to give an interview, and when I did interviews I would start coughing and people would say, 'What's wrong?' And I would say, 'Nothing.'
"It didn't get in my way. I was able to fight five rounds against a guy who was knocking everyone out in the light heavyweight division. I did my best to be here to fight. Unfortunately the victory didn't come my way. It wasn't a pretty fight. It wasn't pretty for me, it wasn't pretty for him, but I thought I won three rounds."
View this post on Instagram
The fight, which was the headliner of the UFC's return to the Brazilian city of Sao Paulo last weekend, mostly took the form of a clinch fight against the stage — far from the wheelhouse both fighters are most comfortable. The fight was a war of attrition which could have gone either way but in the end, it was the Pole who maintained his composure the longest, in the eyes of the judges at least.
"I fought well against a top-level guy," Souza explained." He was knocking everyone out. I was able to use my strength and put him against the fence. He said that. I wasn't able to impose my game and take him down. I tried to stop to attack in the fourth round because he hurt my leg, so that got in my way.
"I'm going to be strengthened by this. It's my first fight at light heavyweight, and I fought a guy who's at the top, a guy who just knocked out a former champion in Luke Rockhold, and I went in there and did five rounds, and I won, but unfortunately I didn't take it."
Comments
comments