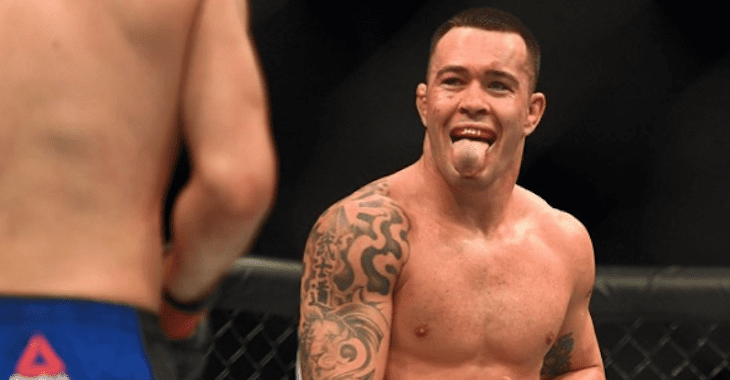 If you're looking for the most honest and open appraisal of Jorge Masvidal's position in the UFC's welterweight title picture, it's probably best to not look towards Colby Covington for comment.
But, here we are. The two former friends and training partners have traded verbals barbs with one another for the over a year now, mostly down to Covington's outspoken schtick. Masvidal, though, has made clear that he isn't playing.
The consensus 2019 Fighter of the Year had been the presumed number one contender for Kamaru Usman's welterweight strap until a payment dispute with the UFC saw Gilbert Burns usurp Masvidal's position atop the division. As you may have expected, though, Covington has another theory as to why 'Gamebred' isn't fighting for the title at UFC 251 in Abu Dhabi this month: he is scared.
"I know Dana's having a dispute with 'Street Judas' Masvidal right now," he told BJPenn.com. "Hey Dana, you know who to call. Call me, bro. I'll finish 'Street Judas' off. I'll send that dude to the morgue, he won't ever fight again. He's got the BMF title but that's not even a real title, it's a participation trophy.
"He's really got the SMF title right now. The saddest motherf*cker, or the scaredest motherf*cker. It wasn't a money issue, it was a scared issue."
The next move for both fighters remains unclear. Jorge Masvidal has indicated that he wants to fight this year but he appears to remain fixed to his stance of only doing so with an elevated contract behind him, while Covington has also been campaigning for fights.
A duel between these two rivals remains among the most anticipated fights that the UFC can currently arrange, to it will be interesting to see who blinks first in the impasse between Masvidal and his employer.
Comments
comments