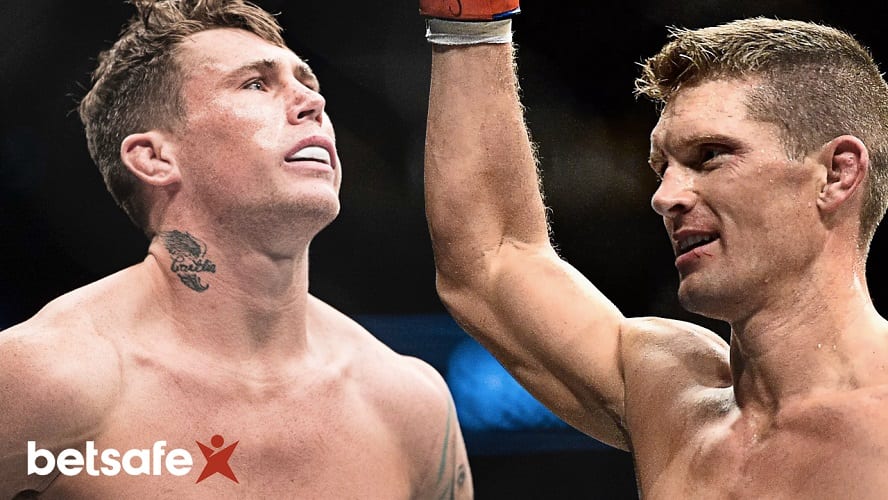 Darren Till's late-May win against Stephen 'Wonderboy' Thompson cemented the Liverpool native's status towards the summit of the UFC's welterweight division but some, Wonderboy included, were unhappy at Till's strategy of kicking his opponent's knee during the five-round fight.
Till uncorked several side-kicks to Thompson's knee, which had been recently surgically repaired, and in the aftermath of the defeat the American fighter call for those type of kicks to be banned.
It is fair to say that Darren Till doesn't agree.
"I saw the interview he did," Till said. "If he wants leg kicks banned, why don't we ban spinning head-kicks to the face while we're at it?
"I was not trying to hurt his knee. I was trying to deaden his leg to stop him using it. That was my strategy. I know he's had surgery on his left knee and I was not trying to cause him another injury in that area but this is a fight and we're in the most brutal sport in the world.
"In my opinion, you can't really come out and say you want this thing banned or that thing banned. If a rematch with Thompson is what the UFC want me to do, I'll do the rematch.
"If he wants another fight, it'll be the different this time. I'll be much stronger. If he wants it, he can have it. I'm not one for turning down a fight – especially not a rematch."
So, what do you think? Are you down for Till vs. Thompson II? Sound off in the comments.
Comments
comments