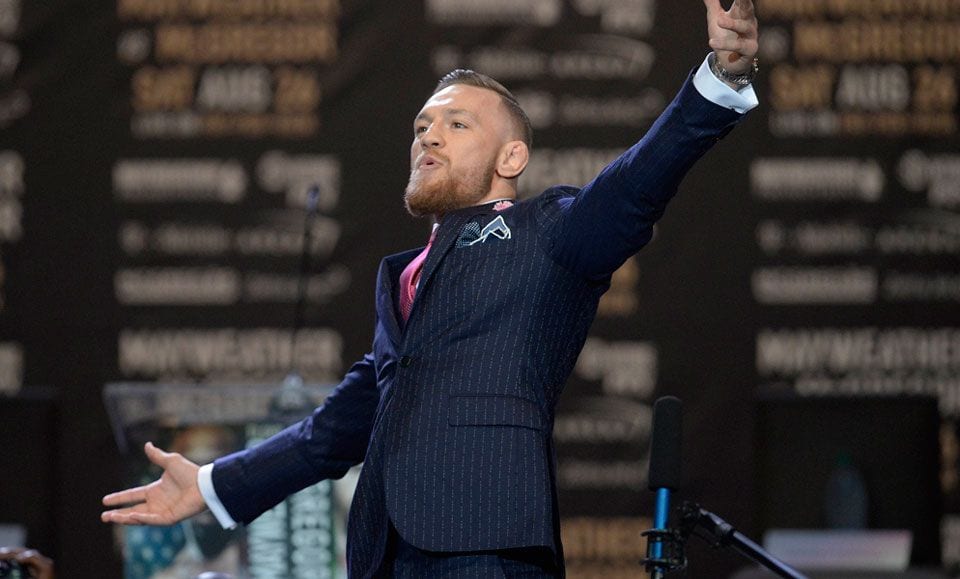 Just a few days removed from his 30th birthday, Forbes has revealed Conor McGregor as one of the world's most highly paid celebrities.
McGregor is the fourth-placed sportsman on the list — a position which would likely have improved had McGregor competed for the interim welterweight title earlier this year, but talks to do so proved unsuccessful.
However, despite not competing since August of 2017 McGregor still finished ahead of the likes of Neymar and Lebron James.
The top 20 can be seen below:
Floyd Mayweather
George Clooney
Kylie Jenner
Judge Judy Sheindlin
Dwayne Johnson
U2
Coldplay
Lionel Messi
Ed Sheeran
Cristiano Ronaldo
Bruno Mars
Conor McGregor
Neymar
Howard Stern
Ellen Degeneres
James Patterson
LeBron James
Rush Limbaugh
Katy Perry
Robert Downey Jnr.
More information, along with the entire list, can be found here.
Comments
comments