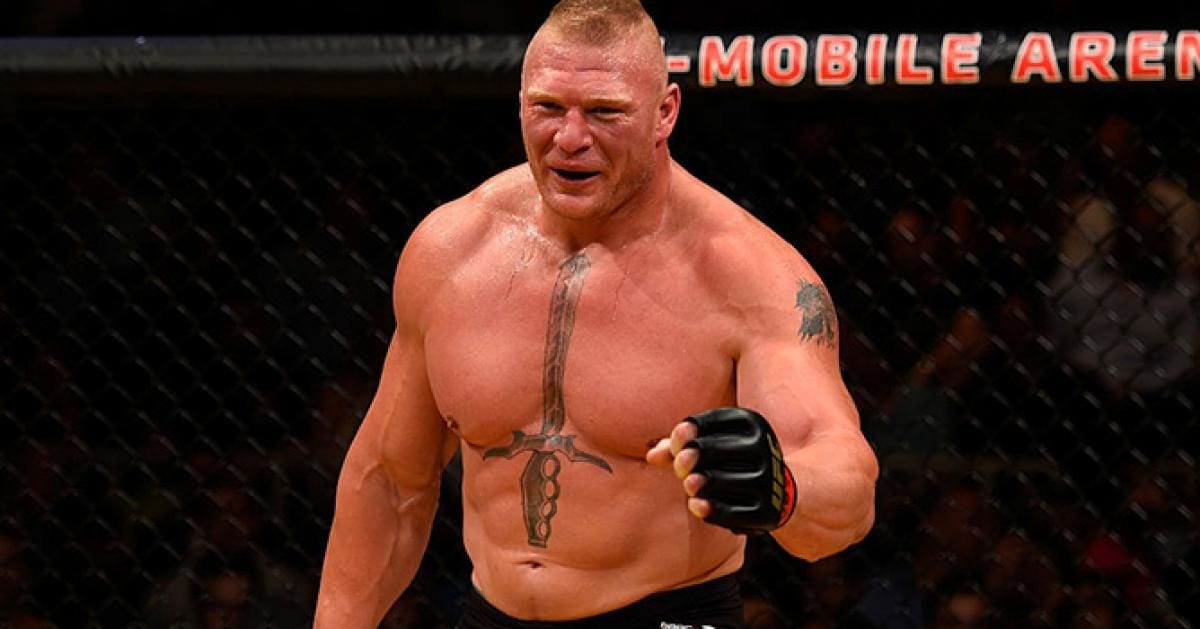 It is a position he has found himself in on more than one occasion in the past but Brock Lesnar is once again among the hottest free agents in combat sports.
Lesnar, who hasn't competed for the WWE since March's WrestleMania card, was revealed to be a free agent last month and — as has happened on every other occasion that this has happened — he was once again linked to a return to the cage for the first time since a 2016 bout with Mark Hunt.
It has been suggested that Lesnar has used interest from the mixed martial arts world to pursue an inflated contract with WWE in the past. This time, though, professional wrestling legend (and bona fide Olympic gold medalist) Kurt Angle says that there is some legitimate interest in a comeback MMA fight.
View this post on Instagram
"I know he said that he's retired," said Angle. "The one fight he wants, and I don't know if it's ever going to happen, but he wants to go up against Jon Jones.
"Brock's told me that several times, that's who he wants… I think that might be the only way to get Brock to fight. I think he just wants Jones."
The timing of this is interesting. Jones has recently announced his intentions to move to the heavyweight division after more than a decade of dominance at 205-pounds, and had previously spoken of his interest in facing Lesnar — who remains one of the sport's biggest draws despite fighting just once in the past nine years.
Several hurdles remain for this to be a possibility but UFC president Dana White has already spoken of his interest in a potential deal, while Bellator's Scott Coker has stated the same and hinted at a fight with Fedor Emelianenko. Interestingly, Coker has announced a press event for 7pm BST on Friday in which he is set to make a 'major announcement.'
Comments
comments