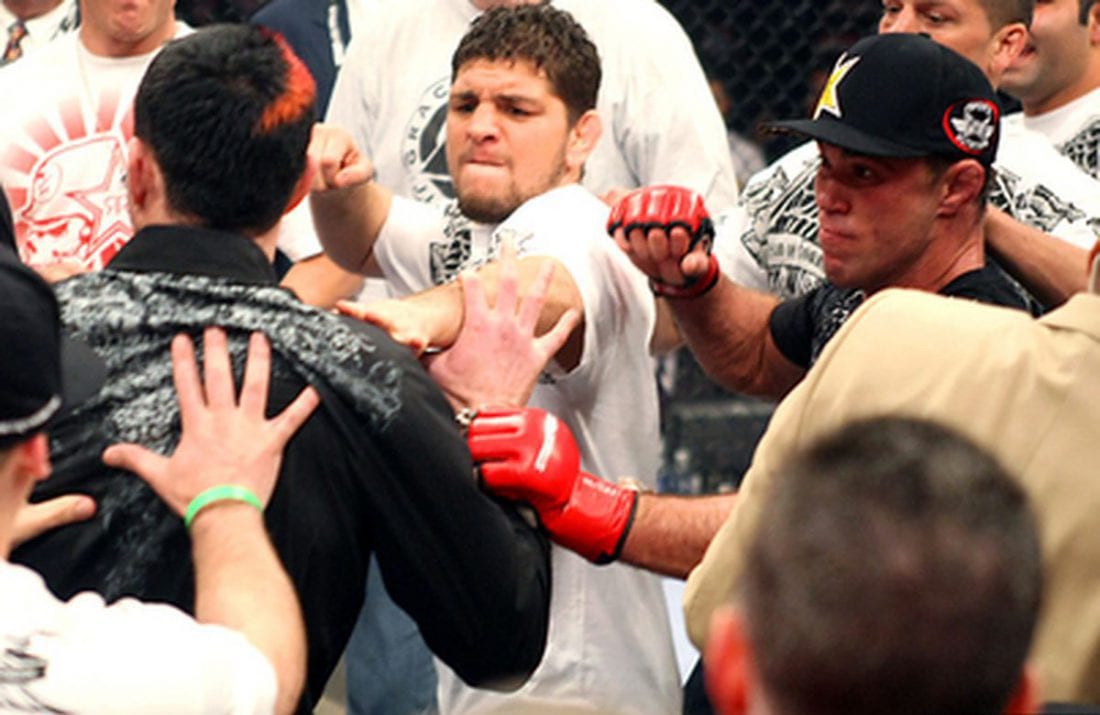 For years, Nick Diaz' social media has been focused mainly on being in Vegas nightclubs or house parties.
Because of that, any discussion of a return for the older Diaz brother has been met with a fair bit of skepticism, whether it's from fans or UFC President Dana White. But, while longtime friend and teammate Jake Shields says Diaz' drinking did probably exceed the norm for a while, from what he can tell is we're ready to see the MMA star come back with a renewed passion.
"Last time I talked to (Nick), he was back in the gym and seemed to really want to fight again," Shields said, speaking to Sirius XM (H/T MiddleEasy). "I think the only big sticking point with him is money, because he knows he's a big star and wants to get paid. He doesn't want to get ripped off. We all know people are going to tune in for a Nick Diaz pay-per-view. Dana can act like that's not true but everyone knows people want to watch him fight.
"I think maybe there was one point where he got a little out of control," Shields continued. "But we knew that he would be back in. People gotta realize, I've been partying since I was 14. So for me it's like, I'd have a fight, party, it was normal. But Nick never drank, never did anything other than smoke pot obviously. He was completely dedicated to just train, train, train. So I think while he did go that way for a little bit, got a little out of control, he's reigning it back in. I think he's got that part of his life over, he's not out in Vegas all the time anymore, he's back training. I think we're seeing the old Nick coming back."
🔊 "I think we're seeing the old Nick coming back." @jakeshieldsajj talks about Nick Diaz's partying days, and says that Nick has reined that part of his life in ahead of a potential MMA return. 👊@RyanMcKinnell @MieshaTate pic.twitter.com/Lz4fBBRbD5

— MMA on SiriusXM (@MMAonSiriusXM) September 10, 2020
–
Comments
comments