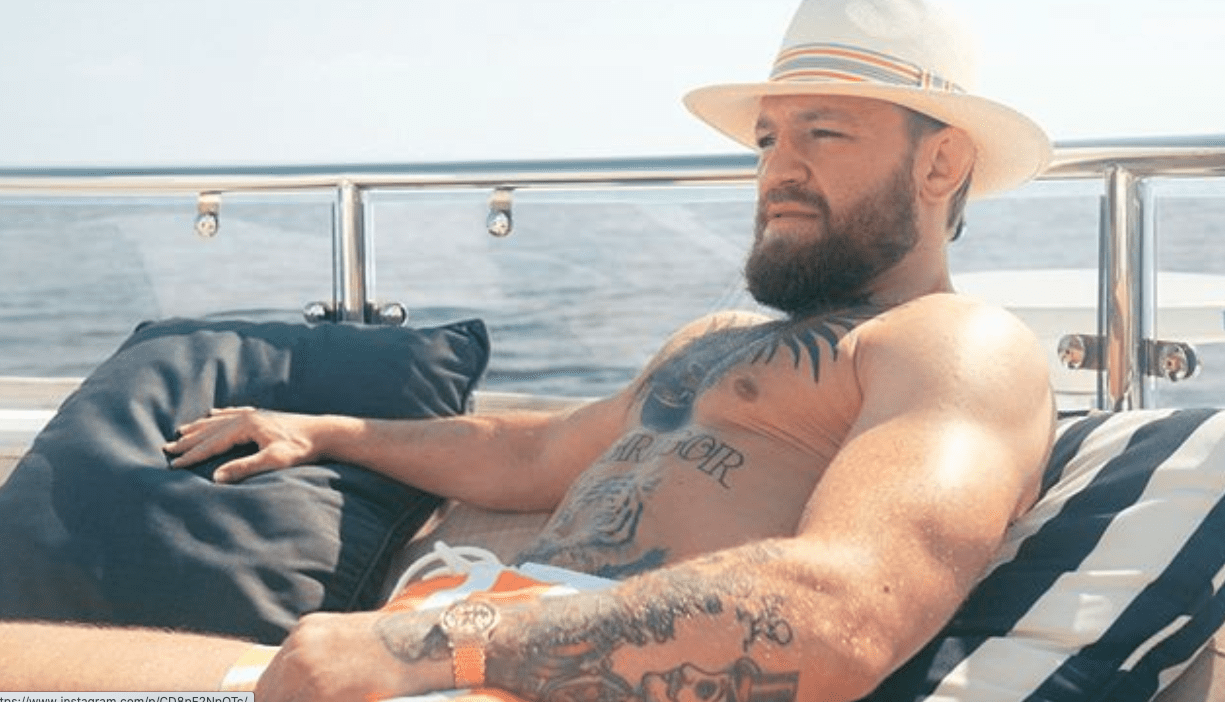 Conor McGregor remains within the USADA testing pool despite his retirement from mixed martial arts earlier this year, after he noted on Instagram that he was tested by the UFC's anti-doping arm on board a luxury yacht.
The Dubliner is currently preparing for Saturday's 180km endurance race across the Mediterranean Sea as part of Princess Charlene of Monaco's campaign to help raise awareness for correct water safety procedures, where McGregor has been undergoing extensive work to ready himself for the journey.
On Friday, McGregor posted images to Instagram showing the USADA testing kit, saying: "What's going on here UFC? USADA have just arrived to my yacht this morning for testing? I've retired guys! But go on then, I'll allow them test me. It's all natural here baby! Forever and always, God Bless. 180km across the Mediterranean Sea tomorrow! LET'S GO!!"
Juice head rats @NateDiaz209

— Conor McGregor (@TheNotoriousMMA) September 11, 2020
The fact the McGregor remains within the testing pool will no doubt generate speculation as to whether the Dubliner will fight again. Upon a fighter's retirement, they are expected to notify to USADA to be removed from the testing pool — such as Daniel Cormier did recently — and, upon any reverse of the retirement decision, a fighter must provide six months worth of testing before being deemed eligible to compete once again.
This is a step that McGregor can avoid so long as he remains in the testing pool.
McGregor revealed his retirement in June after appearing to be disappointed with the lack of available fights but has recently hinted at a return, responding to news of Nick Diaz's reported to return to action by saying, "Line them up."
Also, McGregor also tagged Nate Diaz in his USADA post along with the term: "Juice head rats."
McGregor's gruelling 180km charity race is set to begin on Saturday between Calvi and Monaco, and it expected to take around 30 hours to complete.
–
Comments
comments