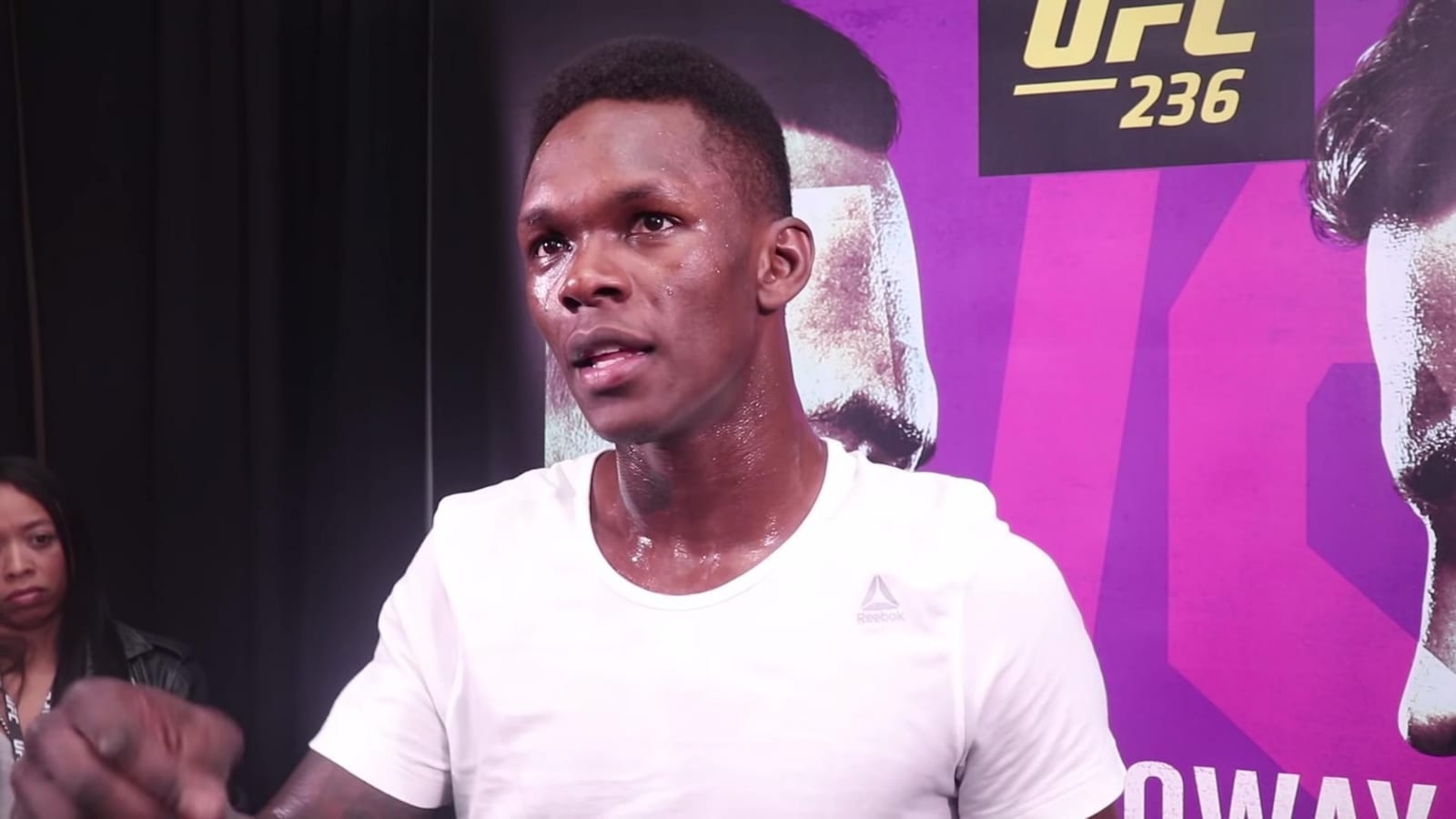 In this day and age, it doesn't take long for a champion to face questions as to when they will move up a division in pursuit of further gold. 
Israel Adesanya defends his UFC middleweight title against Yoel Romero this weekend in Las Vegas and, should he be successful, it is likely that the Kiwi will face further calls for a bout with light heavyweight champion Jon Jones — something that both men have openly suggested is a possibility.
But, as far as Adesanya is concerned at least, any talk of 'champ champ' status will have to wait for now as he is more concerned with 'cleaning out' what is a very active 185-pound weight class in the UFC.
"I could have jumped up already and fought at light heavyweight like everyone else is doing but I want to wipe out the division like guys like Demetrious Johnson and guys like Georges St-Pierre," Adesanya said this week via MMA Fighting.
"Guys like Anderson Silva, who stuck with a division, cleaned it out and then moved up. Jon Jones hasn't done that. He's been there 10 years and he's expecting me to move up in just my second year in the company. Me, I like middleweight and I'd like to clean it out but I like to challenge myself. That's what it's about.
View this post on Instagram
"That's why I'm not rushing," Adesanya said. "That's why I said I'll get to Jon Jones in 2021 when I say so. That's why I'm not rushing. I make moves on my terms."
'The Last Stylebender' has stated that he expects to fight Jones during International Fight Week in 2021 in what would be a blockbuster bout, particularly if both fighters can maintain their status as UFC champions until then.
Given the landscape of both divisions too, both men will have challenges within their weight class. Jones is expected to face Jan Blachowicz along with a rematch against Dominick Reyes in his next outings, while Adesanay (again, with a win over Romero) is almost certain to take on undefeated Brazilian slugger Paulo Costa.
But if and when Jones and Adesanya's schedules align, the UFC knows that a champion versus champion fight — especially with both men (essentially) undefeated — could be one of the biggest fights in the history of the organisation.
Comments
comments