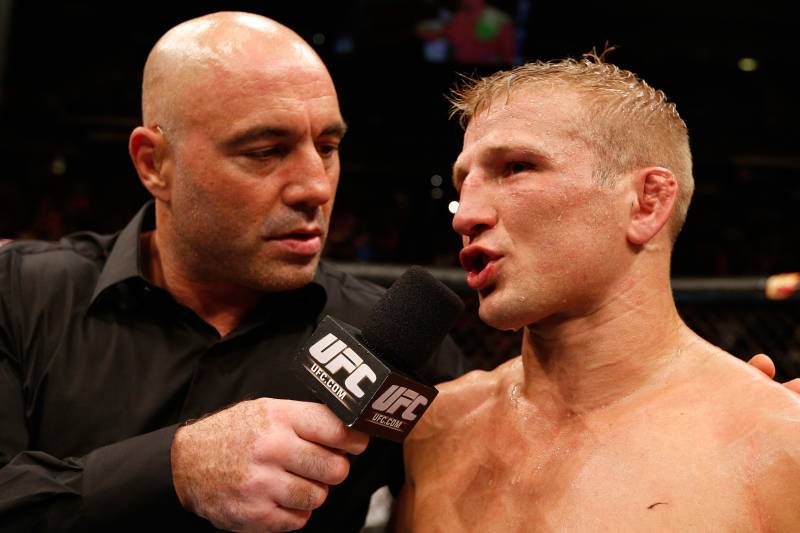 As he nears his return after two years on the sidelines owing to a positive test for banned substance EPO following an unsuccessful title bid against then-flyweight champ Henry Cejudo, TJ Dillashaw says that he wants to get back in the title hunt as soon as possible.
Dillashaw, a former holder of the UFC bantamweight title, used his time out of the sport to have surgery on both shoulders to correct various injury issues he was experiencing but ahead of him being eligible to return from his ban early in the new year, he has already begun casting glances towards the summit of the division.
And in his crosshairs? Petr Yan.
"I want that title. I want it right away," Dillashaw told ESPN via MMA News. "Because you got a guy, Petr Yan, that beat someone for the belt that was 0-2 in the division. Jose Aldo had two losses, and he beat him for a title. So how are you calling yourself a champion? To me, you're an interim champion. That belt has changed hands every fight. There's no one who's been sitting there, being dominant. That is my belt."
View this post on Instagram
Now, some will question Dillashaw's gall for calling for an immediate title shot after failing a drug test — for EPO of all things — but it remains to be seen if the UFC will consider him to take on the winner of the upcoming title bout between Yan and top contender Aljamain Sterling which is expected to happen next month.
And, as he told ESPN, he's been waiting for two years and is prepared to wait some more.
"If it's a fight that doesn't make sense to me, I don't need to take it," Dillashaw said. "I'm sitting good, man. I'm comfortable with where I'm at. So it needs to make sense to me. It needs to get me motivated to fight."
Comments
comments