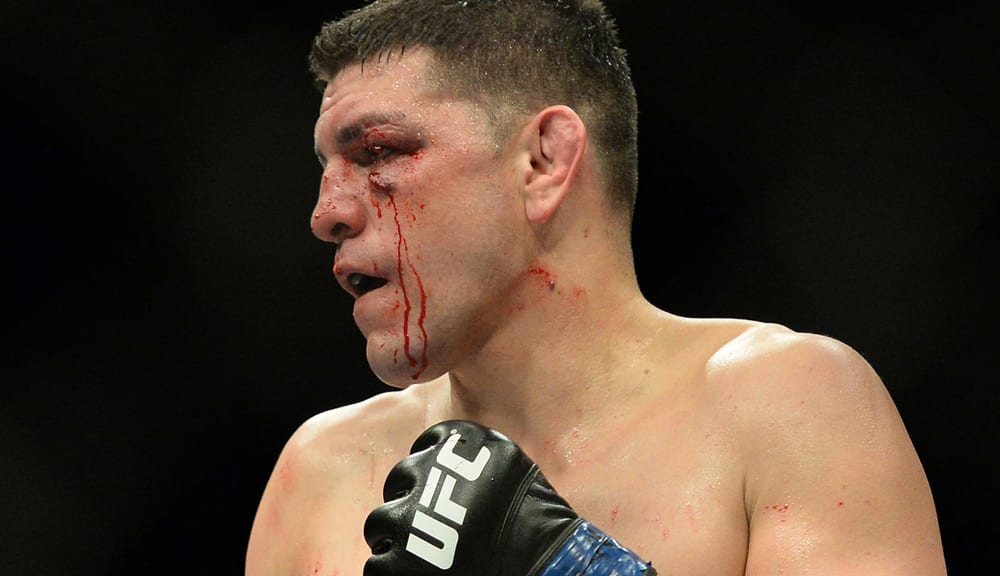 Some months ago Nick Diaz's manager, Kevin Mubenga, drew headlines across the mixed martial world when he said that his fighter was contemplating taking on his first fight since a January 2015 clash with Anderson Silva, even going so far as to conduct a test weight cut in preparation for his return.
Since then, though, the trail has gone cold but Mubenga insists that the elder Diaz remains on track to compete next year and he has continued to train with that specific target in mind.
"That's the millions and millions of dollars question," Mubenga said of his client to Fanatics View via MMA Junkie. "Yeah, the guy has been training. He's been training for at least four months now straight. … Now, we're in December – we're what? Four months (or) five months in now?
"He took a little break last month and now we're going to pick it back up in December and go into the new year hopefully with a new deal done. (We'll) make sure the money is right and the opponent is right and we'll be able to move forward with all of this."
View this post on Instagram
Of course, a lot must happen between now and Diaz's potential return to the cage — principally the identity of his opponent. When news initially broke that Diaz was consider his return, several welterweight fighters indicated their interest in facing him.
But while question marks remain, Mubenga says Diaz's comeback is almost guaranteed.
"99.99999 (percent)," Mubenga said. "We just got to get everything else right with the organization and everything. We'll be able to move forward. He's been training. People want to see (that). Well, he's been training as you can see for the last few several months. He took a little break now.
"Now, it's time to get back on there and just go through it. You don't want to overtrain and over-exhaust yourself, especially when you don't have a date yet. But it was good to be able to go through the regimen and go through that small camp there to kind of feel everything out (and) get back with everyone (like trainer) Cesar Gracie."
Comments
comments