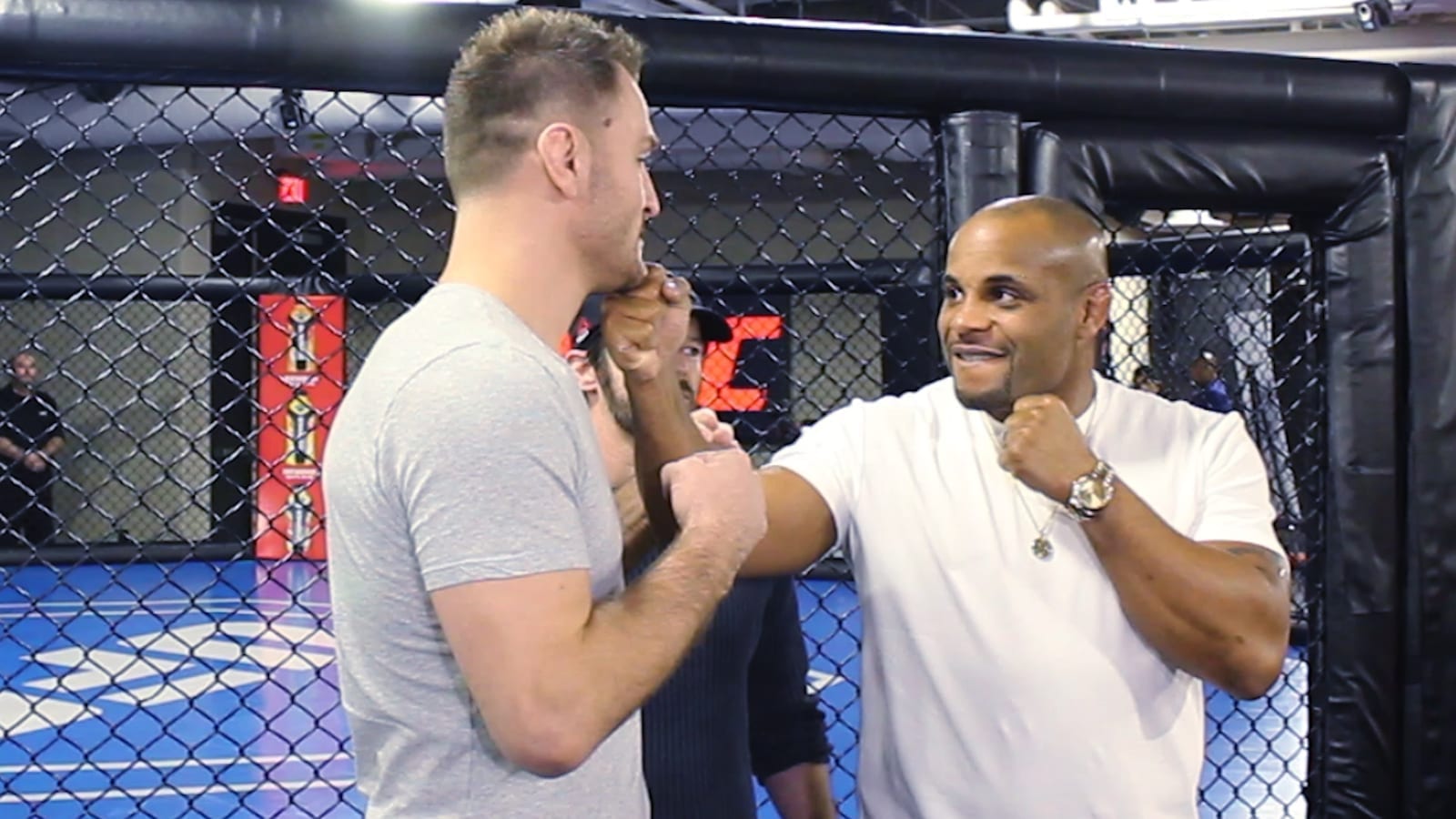 For the last fight of an athletic career which has seen him claim gold in two separate weight divisions in the UFC, as well as being selected for two US Olympic wrestling teams, Daniel Cormier says he is going back to his roots.
Cormier will look to regain the UFC heavyweight title from the man who took it from him, Stipe Miocic, when the consensus two best big men in the promotional history renew their rivalry at UFC 252 on August 15 but if fans are hoping to see a back-and-forth brawl on the feet, they might be disappointed.
"I love fighting at the APEX," Cormier said via ESPN this week. "That old leg is gonna be right in front of me to grab. I'll be like Curtis Blaydes. If you want to see a 25-minute stand-up fight, that's not what you're getting. I hope Stipe has his wrestling shoes, because with the small cage, single-leg, single-leg, single-leg, single-leg, wrestling. It is what it is. Sorry."
Cormier is referencing the blowback at fellow UFC heavyweight Curtis Blaydes for his wrestling-heavy approach in his win against Alexander Volkov last weekend in which he scored a UFC record 14 takedowns through 25 minutes of fighting. The performance drew criticism from UFC president Dana White who wasn't overly-enthused at the strategy.
The fight will take place in the 'smaller' UFC octagon in the APEX facility, something which is thought to force the action a bit more (and perhaps favour a wrestler) but Cormier says that the fight could take place anywhere for all he cares.
"Stipe Miocic and I are going to fight for the heavyweight championship," Cormier said. "We could fight on the beach somewhere, it's still going to be an official heavyweight championship fight. It's the world we live in today. Would you rather not have the fights? That's the world we live in. We've got to fight where we're supposed to fight. It is what it is. Big cage, small cage, I'm just gonna do my thing.
"25-foot, 30-foot, all you'll see is, (raises hand) "And new, two-time UFC heavyweight champion of the world, Daniel Cormier!" That's it. That's what's happening on August 15 and that's all that matters to me."
And when that final bell rings, Cormier says that it is the end regardless of the result.
"Here's the thing – and I want to be completely serious about this – everybody wants that moment, to be able to go out on top," Cormier explained. "But if you keep chasing it, eventually somebody's gonna get you. So no. I want this. It doesn't get bigger. A trilogy fight for the heavyweight championship of the world. What more could I possible be chasing?"
Comments
comments