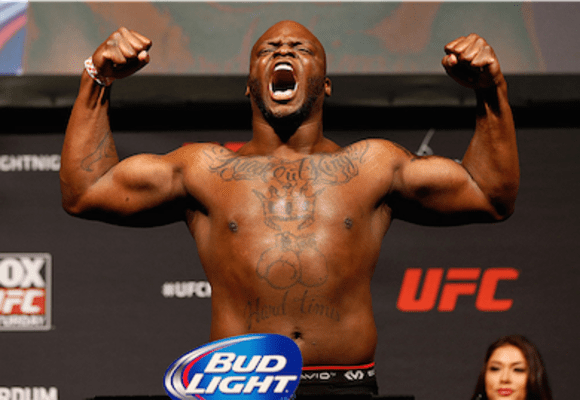 Their styles couldn't be much more different inside the cage but when it comes to matters outside of it during a global pandemic, Derrick Lewis and Khabib Nurmagomedov are in complete agreement.
With the Russian lightweight having confirmed that he will not compete at UFC 249 this month due to safety concerns surrounding the novel coronavirus currently decimating the global sporting calendar, Lewis has also echoed this concern and ruled out competing during the global health crisis we are currently experiencing.
"Of course I want to get through this safely," Lewis told MMA Junkie. "I can't be selfish and stuff like that and go out there and get myself sick and all my family, and bringing back whatever I got and give it to my kids and stuff like that, and my loved ones.
"So I've got to be not selfish enough and just wait and see what the president has to say about everything and just look up to the leaders and just see what they have to say."
View this post on Instagram
Lewis joins a growing consensus in the MMA community with regard to the fight against Covid-19. Several fighters, notably Conor McGregor, have been vocal in their insistence that people follow governmental guidelines designed to mitigate the spread of the virus.
The UFC has already been forced into cancelling events — including the recently scheduled UFC London fight card — but has so far maintained that the UFC 249 card on April 18 will go ahead, albeit without its advertised main event and its host city still uncertain.
The Covid-19 crisis has already laid waste to practically every sport on earth, forcing the cancellation or postponement of all major sporting leagues as well as high profile international tournaments like the Tokyo Olympics, Wimbledon and the European Championships.
Comments
comments