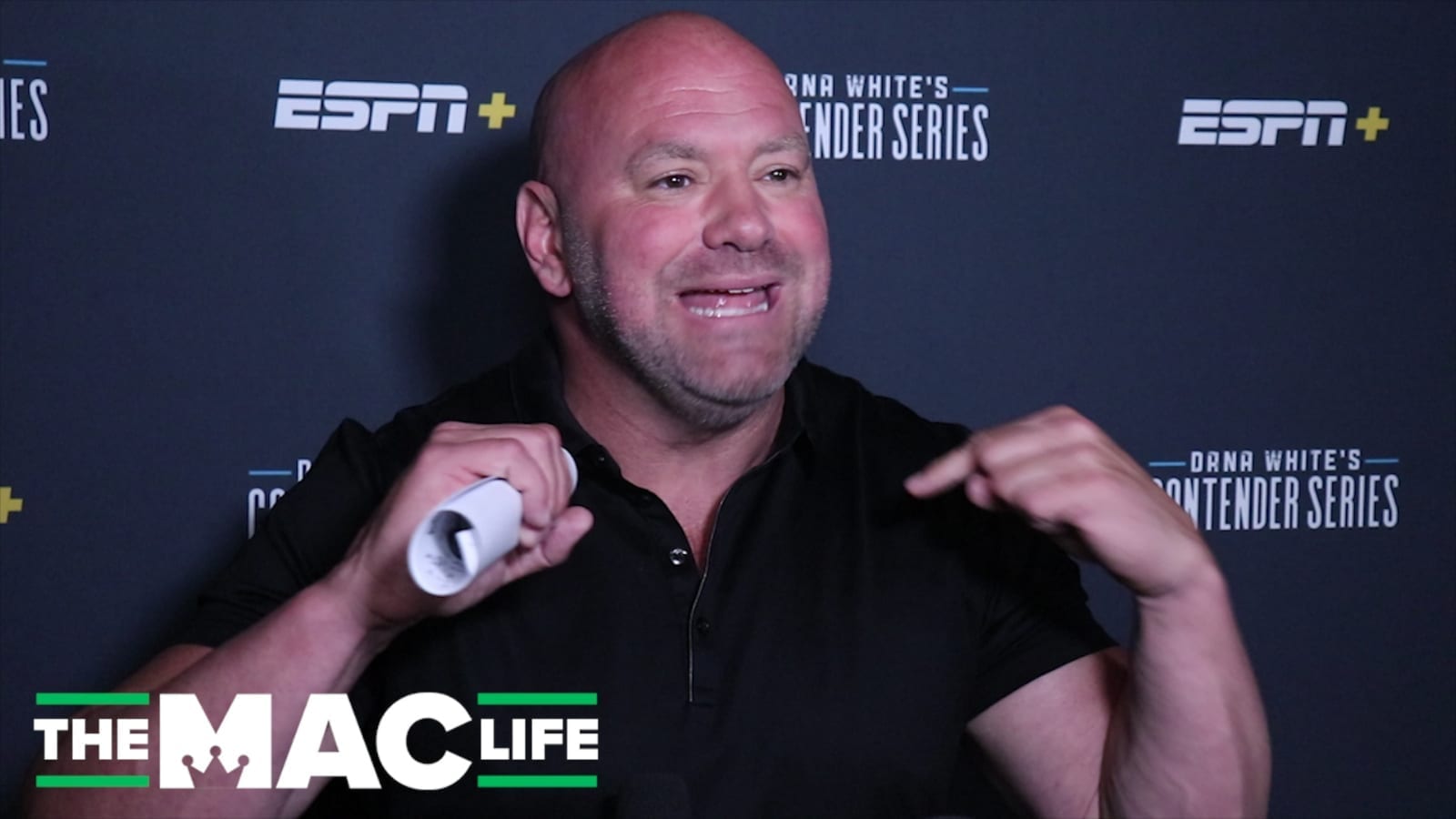 UFC president Dana White remains steadfast in his decision to hold UFC 249 come hell or hight water (or global pandemic), despite the loss of one half of the main event.
On Wednesday evening, Khabib Nurmagomedov confirmed that he was to withdraw from the April 18 date with Tony Ferguson, saying that the current global health crisis made the necessity to travel abroad to a (as yet unannounced) city and venue entirely impractical. Tony Ferguson, facing a fifth time that a fight between the two has fallen apart, suggested that the Russian fighter was afraid and appeared to dismiss speculation that he would fight Justin Gaethje — the fighter speculated to have been approached in Khabib's absence.
While there was some hope that Nurmagomedov may be able to compete after Russia announced that they would still allow private planes to leave the country despite closing their borders in an attempt to mitigate the spread of Covid-19, he officially pulled the plug on Wednesday — and speaking to Yahoo! Sports' Kevin Iole via text, Dana White said he knew of this situation days ago.
"Everyone knew he's not fighting," White said
And when asked if there was plans afoot to replace the Russian in the fight against Ferguson, or even if there will be a fight card taking place at all, White doubled down on his recent anti-media rhetoric.
"I'm not telling the media anything about the details of the fight," he wrote, of the event due to start in 16 days time.
The persistence in holding UFC 249 in some shape or form, in a venue yet to be determined and in an a closed door arena comes as the novel coronavirus grinds global sports to a halt. Most major sports leagues on the planet have suspended their activities, while boxing promoter Bob Arum was fiercely critical of the UFC pushing ahead with the event in spite of the pandemic.
Comments
comments