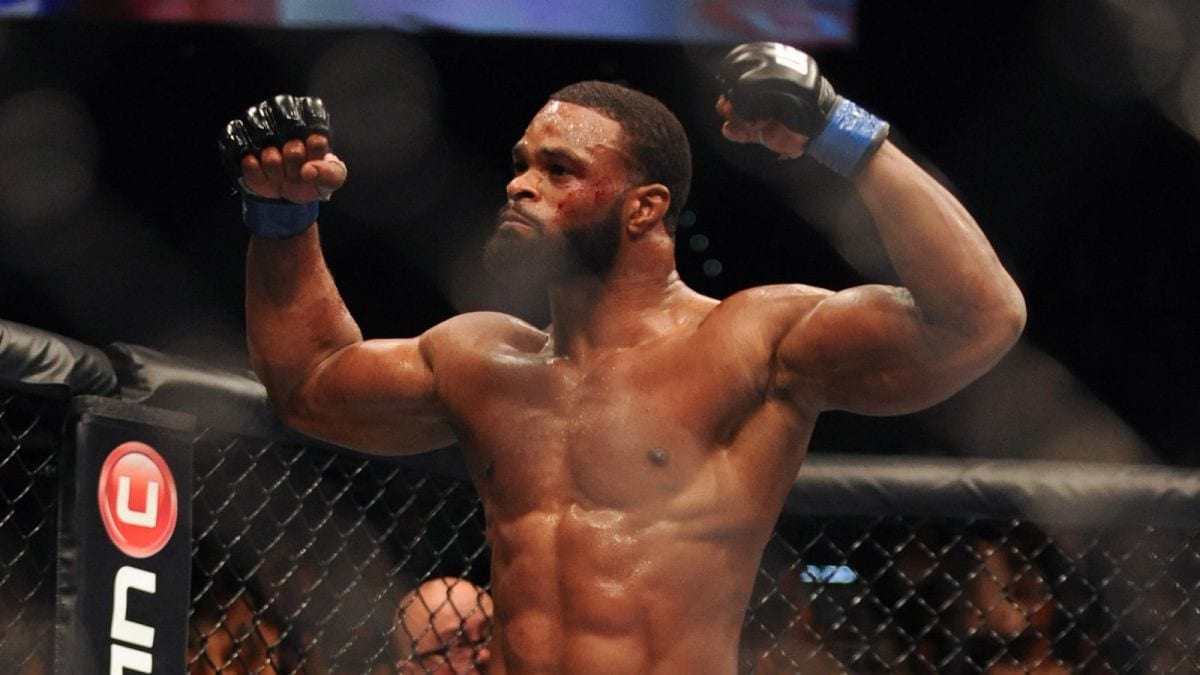 Now very much on the mend following surgery for a should injury, UFC welterweight champion Tyron Woodley has begun planning for his return.
Woodley hasn't competed since a title defense against Demian Maia almost a year ago and, very much feeling the itch, says that he wants to get back into a action in early August.
"I'm projected to be back Aug. 4. That's when I want to fight. I want to fight in L.A," Woodley said to MMA Junkie. "Obviously I'm still doing rehab, still getting the strength back. But it's not restricting me from a lot."
The UFC's welterweight division appears a very different place from the one he last competed in. A new interim champion will be crowned this weekend at UFC 225 in the clash between Rafael Dos Anjos and Colby Covington, and with Darren Till and Kamaru Usman also knocking loudly on the door for title contendership at 170-pounds.
"I'm not really concerned with who's ready, who's next," Woodley continued.  "You've got to realize there are certain rights you deserve as a champion. When I'm ready to fight, now it's time to fight. Whoever they got for me to fight at this time, come get this work. I don't want to sit back and say, 'Oh, I want to sit and wait to see what happens with this fight.' I'm the champion. I want to fight.
"Some of these bouts should've taken place anyway, maybe not with the label of interim title," he added. "But I think at that point, you make a fight. Even if it's somebody that's not currently in the division. Maybe it's Nate Diaz, maybe it's Georges St-Pierre. Maybe it's somebody else. But I'm also willing to fight all these other guys."
And once he whittles down the list of contenders, 'The Chosen One' says that he has his eyes on another division.
"I want to finish off my division. When it's all said and done, I did everything I could do there. I want to go up and challenge myself once again, and I want to try to win the belt at '85 and defend there and pretty much retire as a middleweight."
Comments
comments