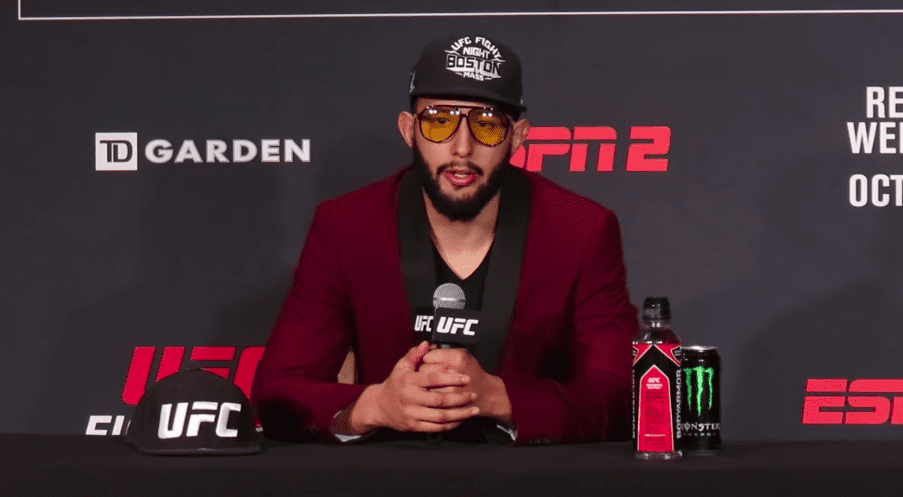 Dominick Reyes earned the biggest win of his mixed martial arts career on Friday night, taking less than two minutes to finish Chris Weidman in the UFC Boston mn event on Friday night — and having bested one (former) champion, the undefeated fighter is now taking aim at the undisputed top dog in his division.
Reyes landed with a laser-sighted straight punch to drop ex-middleweight champion Weidman in what was his light heavyweight debut, handing him the fifth TKO defeat in his last six fights, and if Weidman's fortunes appear to be in freefall, Reyes' certainly aren't.
The Californian improved his undefeated record to an impressive 12-0 (with six of those wins coming in the UFC) and with no clear contender standing out to face Jones in his next title defence, Reyes says that he is putting his hand up.
"I was out there having fun. He came in and I put him down," Reyes told the media, including The Mac Life, in the post-fight press conference. "His loss is my gain and that's how this business is but it's all love."
This business is indeed a tough one, but it might just be about to get tougher for the 29-year-old if his next fight progresses as he hopes.
"Hey Jon [Jones], I don't want any party favours. I want that belt, baby, let's go," Reyes announced.
–
Comments
comments