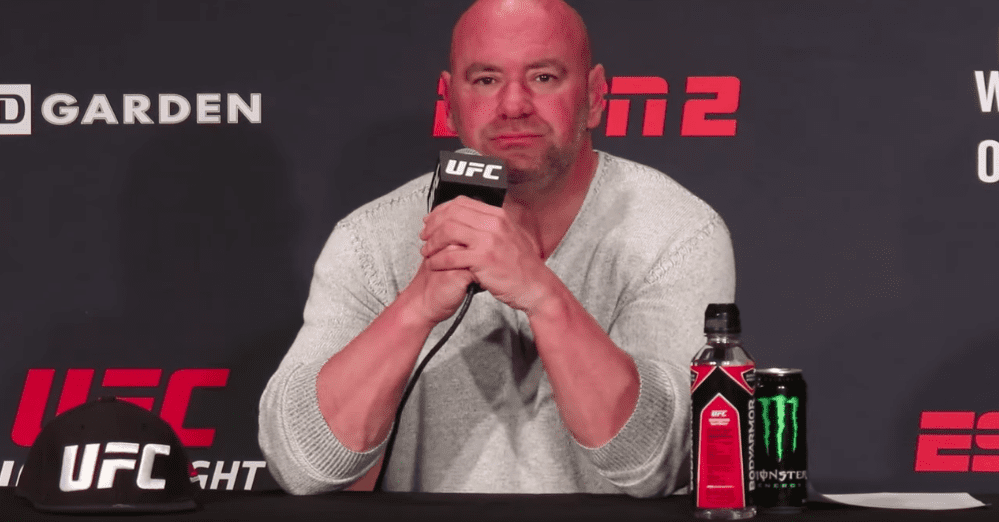 Chris Weidman was looking to rejuvenate his career with a move to the light heavyweight division but the former middleweight champion instead finds himself at a career crossroads after losing his 205-pound debut to Dominick Reyes in the headliner of Friday night's event in Boston.
It lasted less than two minutes. Reyes, the fourth-ranked light heavyweight in the world, landed a straight shot to Weidman's chin which collapsed the Serra-Longo fighter's legs. Moments later, the fight was over after follow-up strikes on the ground.
The defeat is Weidman's fifth in his last six outings dating back to a December 2015 loss to Luke Rockhold. All five of those losses have come by stoppage.
Speaking at the post-fight press conference, UFC president Dana White said that he didn't get the feeling that Weidman is considering retirement but that it is possibly a conversation that should take place.
"What he said tonight didn't sound to me like he's considering retirement," White said. "So it's a conversation that he and I definitely need to have.
"This was his move up to light heavyweight, which obviously didn't go well for him. So maybe he goes back down to middleweight, or thinks about maybe retiring."
Weidman's slump in form in pronounced, particularly given that he was undefeated through the first 13 fights of his career — among them, becoming the fighter to end Anderson Silva's 17-fight win streak in 2013. He would go on to defend the championship on three occasions against Silva again, Lyoto Machida and Vitor Belfort before losing the championship to Rockhold at UFC 194. His only victory since then came in July 2017 when he submitted Kelvin Gastelum by arm-triangle choke.
Comments
comments