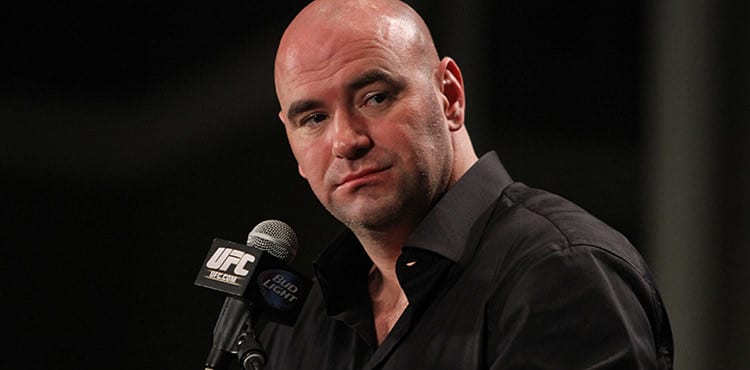 It seems as if Colby Covington's talk has gotten under UFC president Dana White's skin.
Covington has continued his campaign against White over the past few weeks after his title shot at Kamaru Usman nearly slipped through his fingers after tense negotiations. While that fight finally came together, Covington is adamant he's in the right and that White and the UFC owe him an apology.
In fact, so irked is Covington at the UFC, he says that should he defeat Usman at UFC 245 in Las Vegas, White had better not try to wrap the title around his waist.
"I can tell you who's not wrapping it around my waist, and that will not be Dana White," Covington said, speaking to Submission Radio. "If he tries to wrap it around my waist, I'm gonna take the belt from him and slap him in the face with it."
Tonight in Boston, White was speaking to the media in a post fight press conference, where he was asked about Covington's comments. He was clearly unimpressed.
"Good luck with that. Good luck with that," White said. "He's a big mouthed fucking idiot."
It's not the first time the pair have clashed, with Covington storming into the Palm's Casino and interrupting White playing cards while live streaming the entire incident.
–
Comments
comments