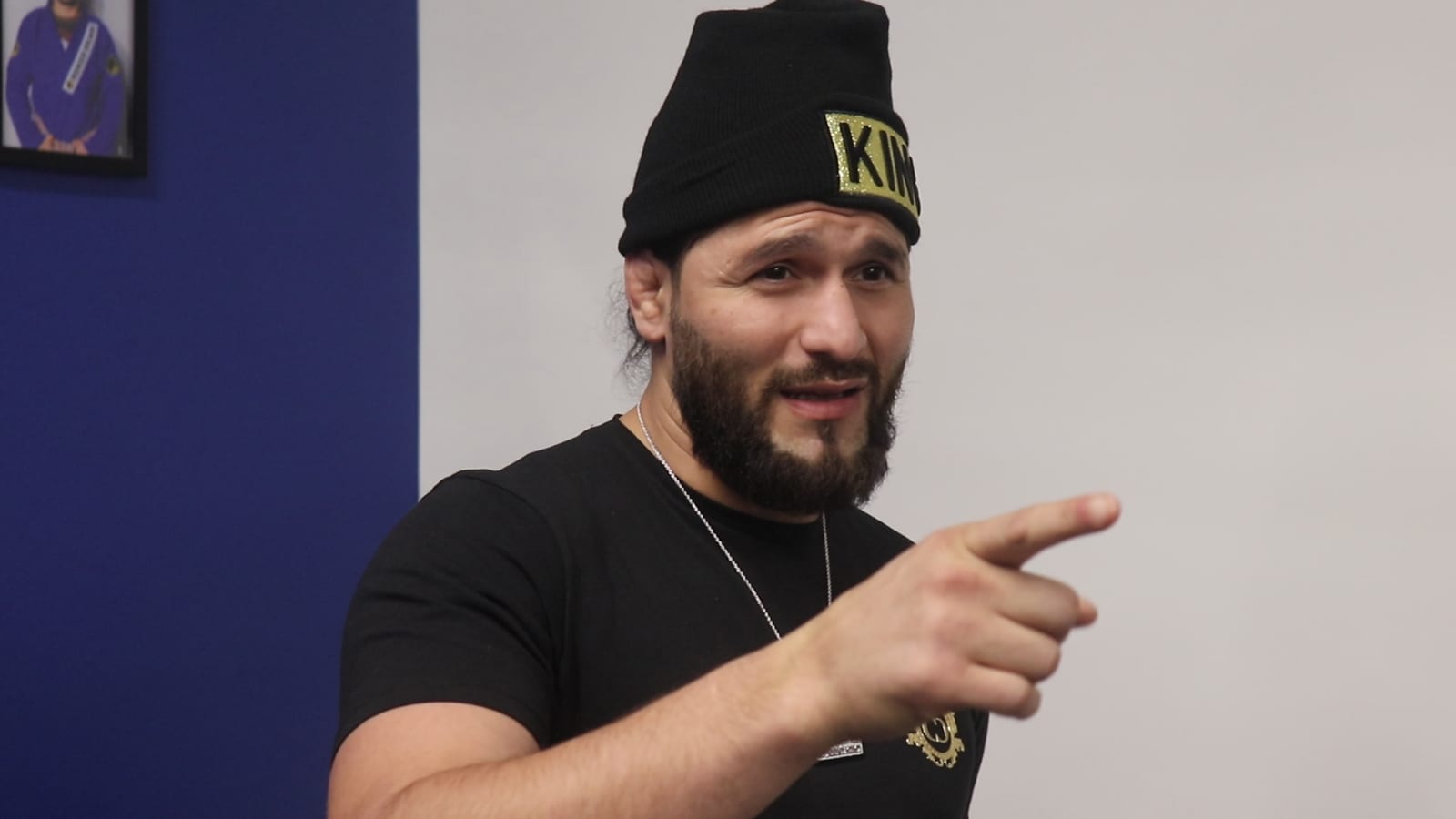 Jorge Masvidal says his personal issue with Kamaru Usman stems from what he perceives as the champion's constant negativity.
Masvidal and Usman have been going back and forth for months now, and will finally have a chance to settle the score this weekend. According to Masvidal, the whole issue stems from Usman's personality online.
"Mainly because he's just an idiot," Masvidal said, speaking to BT Sports. "He doesn't know how to promote himself in the space without having to dim somebody else's light. Just having to be negative all the fucking time, towards everybody and I'm not for it.
"I remember years ago when we first met, he's asking for pictures when we met through the Ultimate Fighter, and two years later he's tweeting shit to me. Talking shit to me, saying I turned down a fight with him. I never even got an offer, I was … in a fucking jungle, I never even got the offer to fight you. Fucking moron."
Masvidal believes it's just the latest example in a long line of people attempting to market themselves with fake beef in an attempt to copy the sport's biggest stars.
"He's the biggest Twitter champ that we've had besides the other guy with the fragile jaw that wears the red hats," Masvidal said. "They're the champions of Twitter. It's something I don't like. I get it if the beef is genuine, but these guys go out of their way to promote negativeness that's not there. They wanna be Conor, but they're not.
"Conor was able to do it and make his own space, and it worked well for him. Not everybody's going to be Conor, not everybody's going to be GSP, not everybody's going to be Bruce Lee.
"You got to be yourself. I just think for future generations, we don't need this idiocracy … I'm not going to take no crap, especially not that idiot."
Comments
comments