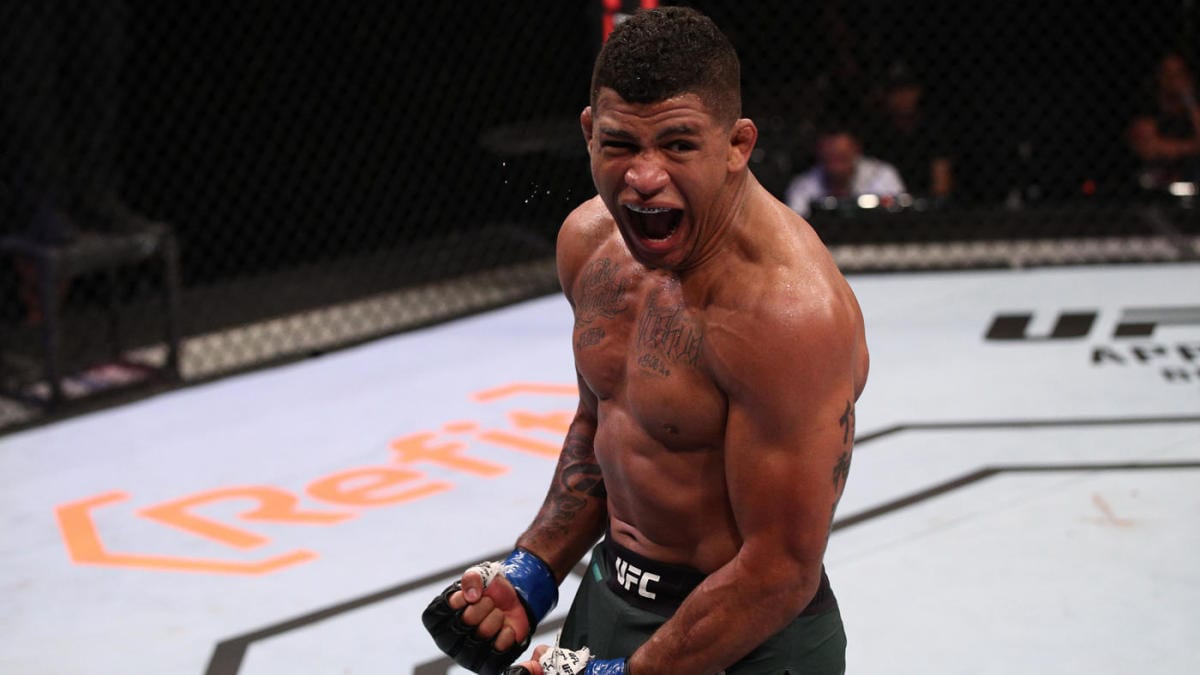 One has to wonder exactly what Gilbert Burns' status in the UFC welterweight division is today.
The Brazilian submission specialist has seen his debut UFC title shot taken away from him due to him being found to be carrying Covid-19 amid the battery of tests taking place ahead of UFC 251, and yesterday the man who replaced him in the main event — Jorge Masvidal — has outlined that he is targeting defences against Nate Diaz and Stephen Thompson should he wrest the title from Kamaru Usman this weekend.
Just a few days ago, however, Burns was the number one contender. By our reckoning, a fight between he and Leon Edwards makes sense but 'Durinho' appears to have cast a glance towards another welterweight fighter who was throwing shade in his direction: Nate Diaz.
Diaz had been critical in interviews of Burns accepting the original fight with Usman, alleging that the Brazilian settled for less money that the opportunity deserved — and therefore damaging the negotiation tactics of his peers.
Burns, though, isn't buying it.
He's a journeyman. I think I can beat the (expletive) out of Nate Diaz any day of the week," he told ESPN. "Even with corona on me, I believe I can beat Nate Diaz. I can outbox him, outgrapple him, I can slap that guy up easily.
"The guy comes out and (makes) those comments like – I'm a real fighter too, bro. I used to respect these guys a lot, but guess what? I'm a real fighter, too. You fought Conor (McGregor) on a couple of days' notice. I fought a Russian guy, 20-0, on a couple days' notice.
"It bothered me a little bit, because I'm a real fighter, too."

Comments
comments