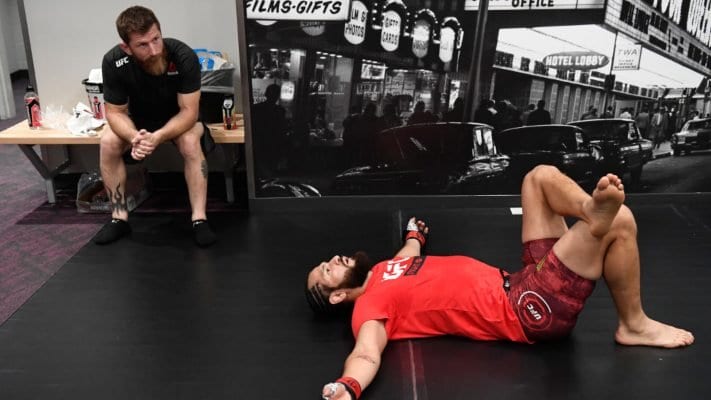 For Jorge Masvidal not to have his longtime coach Mike Brown in his corner for his first UFC fight, he has to admit it hurts.
The welterweight star lost one of his cornermen after Brown tested positive for the coronavirus ahead of their trip to Abu Dhabi. While Brown has no symptoms, it still means Masvidal no longer has the opportunity to win gold in front of his mentor.
"It sucked emotionally just because I want him there when I get that belt," Masvidal said, speaking to ESPN (H/T MMAFighting). "I needed this individual to be there because he's a huge part of my career. He's been there for such a long time. We've been friends for such a long time as well. It took the air from all of us.
"Every single one of me and my cornermen were devastated by it. Thank god, Mike doesn't have any symptoms, nothing, any cold symptoms or sore throat or nothing. So he's great right now."
Despite the last-minute loss of Brown in his corner, Masvidal maintains he'll be putting forth the performance expected — and maybe even more.
"I'm going to baptize his ass," Masvidal said. "That's for a fact. That's what you can bet on. That's the secret sauce right there. I'm going to baptize him. I'm going to do it in violent fashion and I'm going to separate myself from the pack even more than I have in the past."
Comments
comments