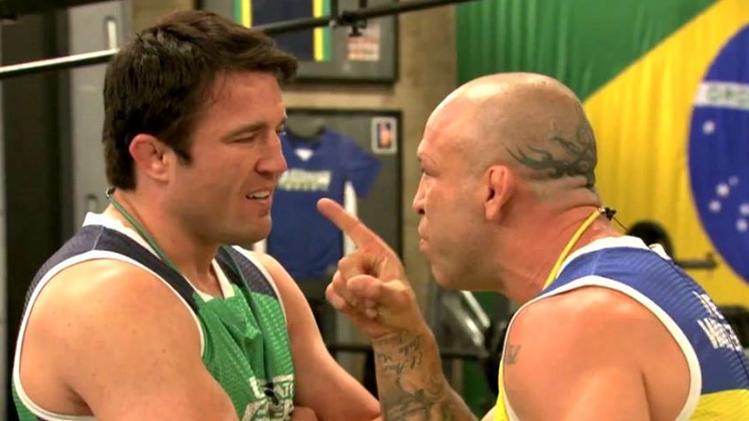 Wanderlei Silva's first fight in four years certainly didn't go according to plan. 
For years now, the grudge match between Silva and Chael Sonnen had simmered though the Axe Murderer's performance in the cage on Saturday night inside Madison Square Garden rarely appeared close to going to the boil.
After three rounds, Sonnen was declared the victor by unanimous decision owing to the oppressive top game he employed throughout the bout which tallied the judges' scorecards in his favour. Silva, for his part, threatened occasionally with strikes (one of which dropped Sonnen), as well as a guillotine choke attempt which, for a moment or two at least, likely had Sonnen recalling the submission defeat he suffered to Tito Ortiz in his last outing under the Bellator banner.
Sonnen survived and went on to win the bout, and Silva and his coach Andre Dida have both released statements to the media in the wake of the defeat.
Writing on Instagram, Silva said: "(I) fought a good fight, gave my best, and appreciate everyone's support. I have to train more takedown defense, I know. The best moment of the fight was mine, he just kept grabbing me, but it's ok… on to the next one!
"I'm happy to be back and feel the taste of entering the ring, and even better to feel that you are with me! I'll train more jiu-jitsu and wrestling and come back as soon as possible! On to the next one! Listening our national anthem was emotional for me. Love you, Brazil."
Dida, meanwhile, released a lengthier statement to MMAFighting giving his thoughts on the bout.
"We trained hard for five months based on Sonnen's game, takedowns and working on top, scoring points and holding on until it's over to guarantee the rounds, and that's the fight we expected from him. We had a strategy for that, with sprawl, knees, takedown defense, head kick, front kick, distance… We worked on everything we had to. The camp was based on Sonnen going for the takedown against Wanderlei like he always fights, and he wouldn't do anything different this time.
Unfortunately, we couldn't impose our strategy, and (Sonnen) did. That's MMA, whoever gets first, takes it. When Wanderlei was able to use his striking, he knocked Sonnen down, came close to winning twice, with the guillotine and the knockdown. He rocked him twice. Wanderlei has great power in his hands.
I'm upset and happy at the same time. I'm upset with the loss, but happy because Wanderlei is back, back to fight rhythm, and that's important. He haven't fought in four years, that's not easy. When you're away for so long it plays against you, athletes know when I'm talking about. We trained hard to compensate that.
I'm seeing people on social media asking why Wanderlei didn't get back up. It's not like that. Sonnen is good in this area. He does that well. It's not that simple to go for an armbar or triangle, foot to the hip to sweep or get back up with someone punching you in the face, especially someone that knows what he has to do to keep you there. Unfortunately, Sonnen's merits, he fought his fight. That's his kind of fight, and Wanderlei almost finished him twice. I'm sure that this fight demanded a lot from Wanderlei in terms of head, cardio and strength. He survived on the ground, he wasn't submitted. On to the next one now.
Let's see who's the next opponent. Everybody learns, every fight teaches you something new. You have to evolve. Wanderlei has a lot of fire in him, there are great opponents for him to face and put on great fights for the fans. Next time we'll go for the knockout to give fans this present."
Comments
comments