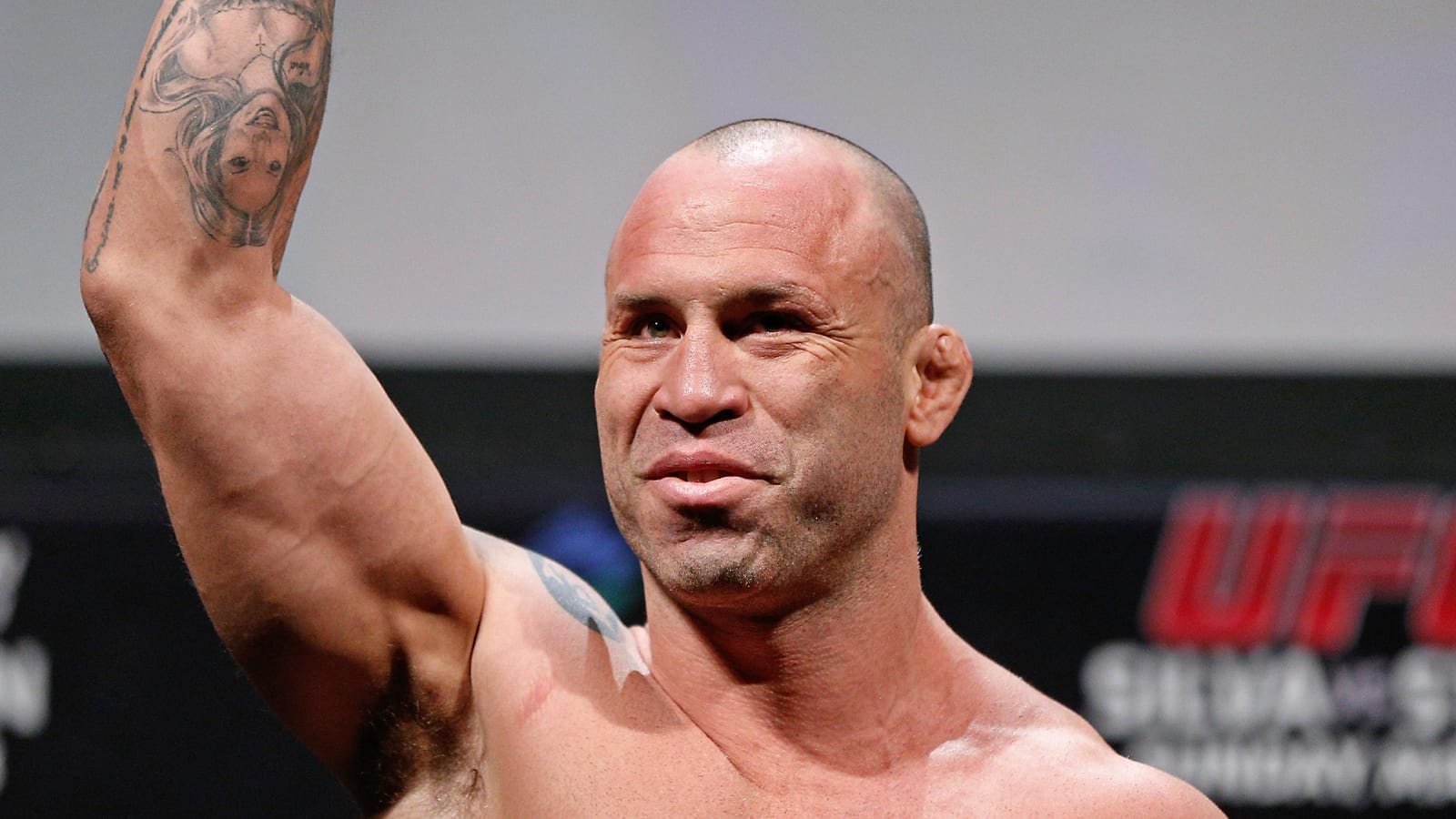 Wanderlei Silva is one of the last vestiges of the olden days of mixed martial arts. 
The 42-year-old has competed in 51 professional fights throughout his 23-year professional career. In that time he has been defeated on seven occasions by knockout or TKO but when you add to that the famed 'gym wars' he regularly undertook in the famed Chute Boxe Academy in Curitiba, Brazil, and the tally of the strikes his head has absorbed really begins to hit home.
Despite just four wins in the last 13 years, Silva says that he is not yet thinking about retirement but does admit that the wear and tear he has put his body through in the last two decades is beginning to show — something he says he received further clarity on during a discussion he participated on related to the risk of concussion and its relationship to dementia pugilistica, or chronic traumatic encephalopathy (CTE).
"I was at this lecture about concussions and I had eight out of the 10 symptons the guy talked about," Silva said to Portal do Vale Tudo.
"For example, mood swings, forgetfulness, trouble sleeping. Back in my day, we used to believe that the more punches you took, the more you could take. It's actually the opposite. The more you take, the less you'll be able to handle in a fight. If I could leave one tip for young fighters it's not to get beat up everyday. Whoever has young students, don't let them take too many punches to the head, there's a right time for a harder session, but it can't be an everyday routine."
With this in mind, Silva says he is taking measures to ensure that his brain can be donated to science to help understand the dangers facing professional fighters.
"I've been doing a lot of thinking and I even tried to get in touch with some people so I could make this donation happen. I'm really interested in donating (my brain) it since I won't be using it anyway. It's a really important field."
However, despite being appraised of the dangers Silva is showing no sign of slowing down and is chasing a rematch with old foe Vitor Belfort whom he met in a legendarily brief bout in 1998.
"I only became Wanderlei Silva after that loss to Vitor. I didn't study him, I didn't know he was that explosive. Everyone knows Vitor, if he can't explode right at the beginning, he'll probably surrender. For me, being the gladiator that I am, it pissed me off that I lost that fight. You know how it goes, I'll lose to anyone, but not to that guy. It turns out I did lose to him, what can I say? It's been 20 years I've been chasing him and he has not done anything but run."
Comments
comments