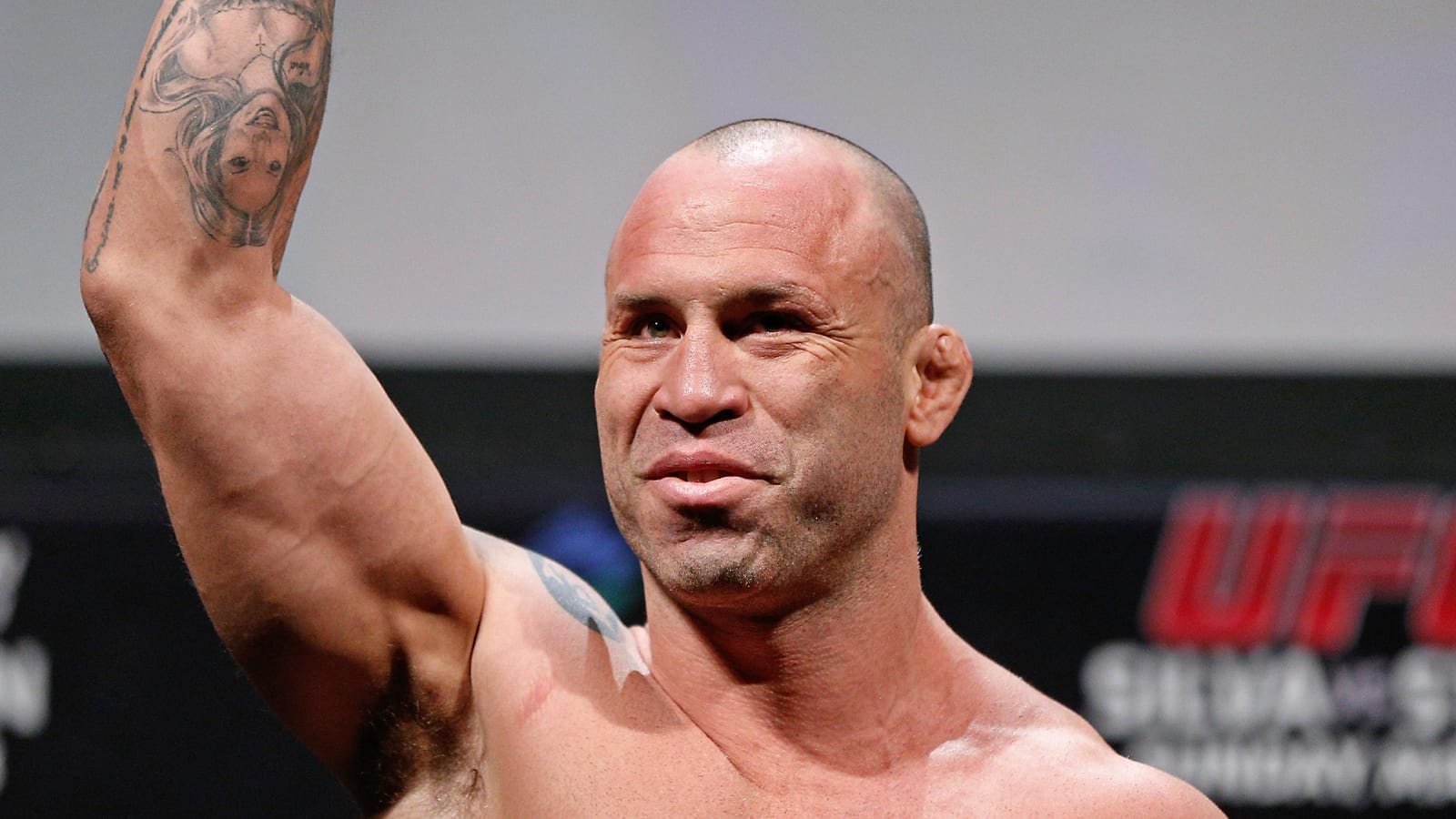 Wanderlei Silva might be set to return against his old rival Chael Sonnen, but that doesn't mean he wouldn't mind settling a few other scores before he calls it a day on his mixed martial arts career.
The Brazilian legend has been out of the ring for a prolonged absence after being banned for intentionally avoiding a drugs test. But, at Madison Square Garden on June 24, he'll finally be returning to the sport that made him an internationally feared man.
Stepping in against Sonnen, it's the opportunity to settle a long standing rivalry for the 'Axe Murderer'. After he deals with the American though, Silva has a few other names he needs to right some wrongs with.
"I would like a rematch against Vitor Belfort, Quinton Jackson, and Dan Henderson," Silva said, speaking to Fox Sports Brazil. "There's a lot of classic guys that would make a cool fight against me. That's because there's too many fights going on these days, but no classics where everyone stops to watch them — a cool rivalry, with good marketing.
"There's been some good fights, obviously, but classics? With big name guys? It just doesn't happen anymore. They're all retiring, quitting. We need to bring back those guys so that through those classic fights, we can promote new names and make them become legends and fighting classic fights in the future like us."
Silva's signing with Bellator came as something of a surprise to most. While he was a free agent after leaving the UFC, most figured his next stop was Japanese promotion RIZIN, which hosts shows in the country where Silva had most of his career success.
Instead, despite a grappling appearance for the Japanese show, Silva followed his rival Sonnen to Bellator instead, and the two of them will main event the promotion's second ever pay-per-view, and biggest ever show. According to Silva, it's just the start.
"Bellator is growing a lot. They have a much bigger number of shows now," Silva said. "They're really starting to build their champions, so kudos to them. The company growing non-stop, no doubt about it. Nowadays, Bellator is the number two company, but on June 24, everyone's saying it'll be number one. That's the day we'll beat the UFC, who cancelled their event and changed it to a different day out of respect for us. They're afraid of this show we're putting on, that will be huge, no doubt about it."
Comments
comments