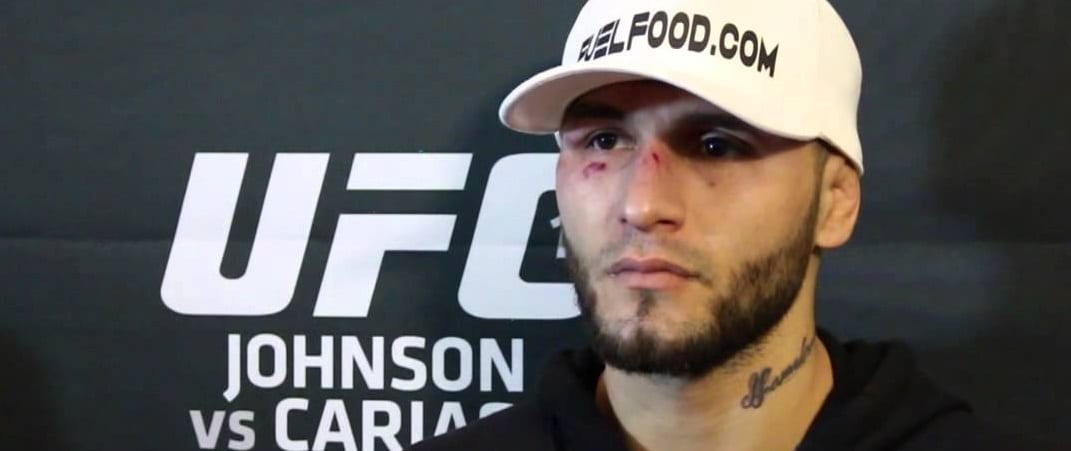 Demian Maia might be considered one of the best jiu-jitsu practitioner's in mixed martial arts, and one capable of defeating most men should he get his skills in to play, but UFC 211 opponent Jorge Masvidal is unfazed.
"Demian Maia is a one-bladed sword," Masvidal said, speaking on Submission Radio. "He's a dude that's good at only one thing, [makes it] almost damn near impossible for these low-level grapplers. You know, guys that wrestle back into him, he's like a god to them because he's going to get them down to the mats. But when you got somebody like me that can wrestle back into a dude, it's a problem.
"You've seen me fight good grapplers. They spend more time on their back than I do. Nobody's ever taken me down in the UFC and ridden me out. And what I mean [by] ridden out.. like 30 seconds or more, you know, and that's probably like the longest I've been on my back.
"It's not going to be no different with Maia. He's going to get to my legs, we're going to scramble and I'm going to continue to out-scramble him. And when he feels that pressure, when he feels, 'hey man, I'm wrestling here with a guy that knows how to wrestle. That's what's going to kill him in the mind because he probably thinks I can't wrestle or probably does know I can wrestle and he's going to drop guard. Either way, this is not going to be his night."
With UFC welterweight champion Tyron Woodley entering into a fight camp ahead of his next title defence, there are plenty of questions over just who he'll be meeting in the Octagon. Some have speculated that the winner of Maia/Masvidal could be asked by the UFC to have a quick turn around.
For Masvidal, he believes a victory should solidify his position as the next in line for the 170-pound belt — not that he's completely sure it'll actually happen.
"Nothing's written on paper and if it's not written on paper, my brother, it means s*it to me," Masvidal said. "They could turn around and 'GSP's coming to 170 now and boom, Jorge, you got sidelined'. That could happen. Maybe another WWE star crosses over. Who knows. A bunch of craziness and madness. But, if anybody's more deserving of a title shot than Maia, it blows my mind.
"Now, if I beat Maia – because Maia's clearly the number one contender in my head – if I beat Maia, if I'm not the most deserving dude for that title, then you know there's just too much politics involved in it. It's just too much  'who can sell the most, who this, who that'.
"I don't see them skipping me if I beat Maia, especially if I do my job. I don't see them bypassing me. [But] anything can happen in this sport."
Comments
comments