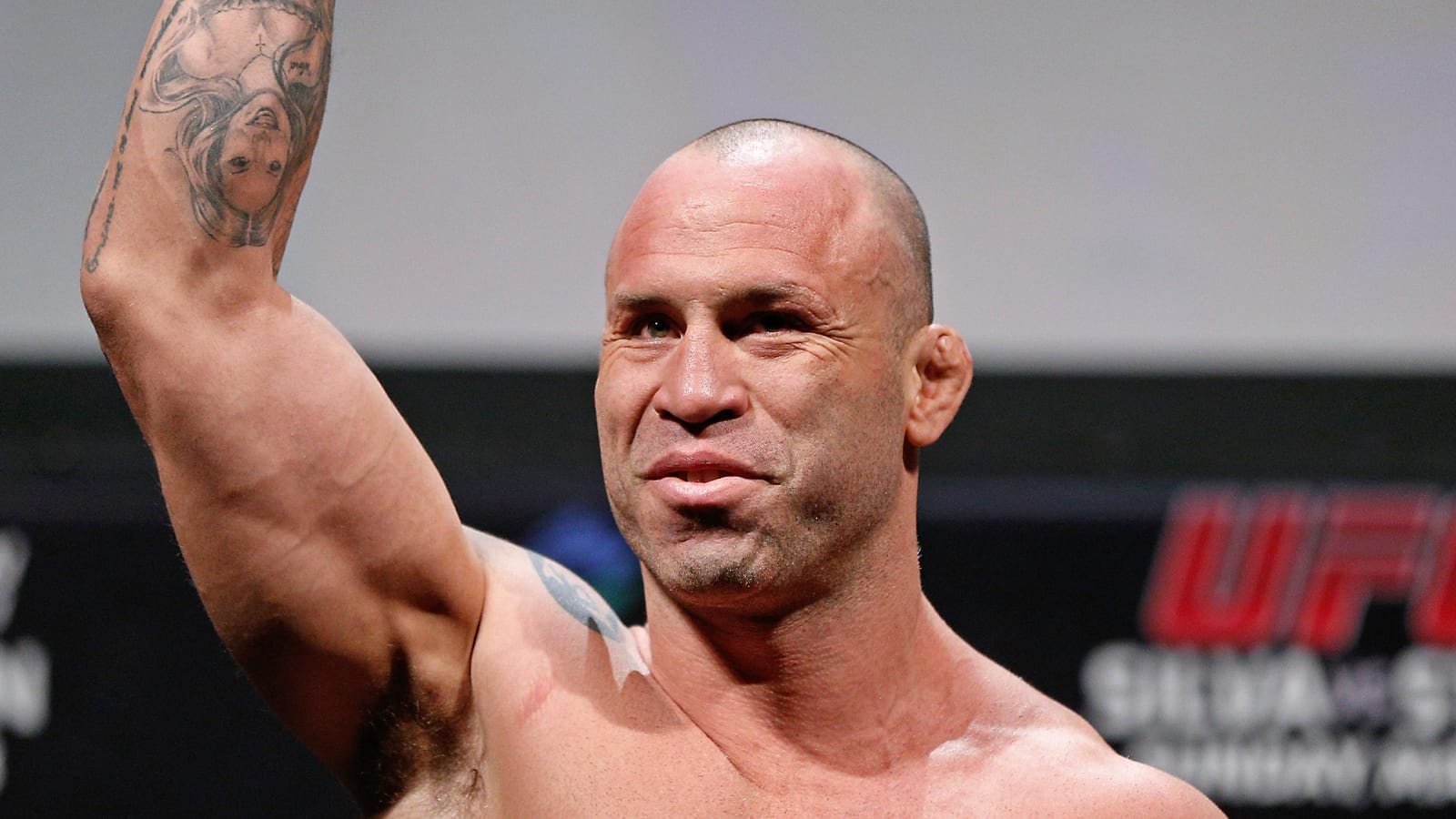 Wanderlei Silva certainly intends to fight again for Bellator MMA, but he does have a little request first. He wants to fight a striker.
After a prolonged absence, Silva returned to fighting last weekend against longtime rival Chael Sonnen to lose a unanimous decision. But despite the one-sided cards delivered by the judges, Silva looked fairly decent for a man who'd been out of the cage for four years.
In fact, Silva clearly hurt Sonnen when the two were standing and trading, and even dropped 'the American Gangster' to the canvas.
It's no doubt that success that inspires Wanderlei to ask Bellator to set him up against a man with a striking background next time out.
"I went through the worst, I put up with the best of [Sonnen], but he can not stand it, my best," Silva posted to Instagram (translation via Google). "The worst that can happen to a standing fighter, is to get stuck underneath, but the best moment of the fight was mine, I got more Near the victory, with that beautiful crusader on the right, who made him end up on the floor.
"Best of all, we had the biggest audience in the history of [Bellator], The presidents of the event are very happy to have hired me because they have seen that we have super star numbers, there were many millions of viewers worldwide, thank you very much for the support, this encourages me even more to train, In real I did not hurt anything in the fight … I'm ready for the next one! Put me on someone who really has the courage to fight me and do not just want to grab me!"
Despite the loss, Silva remains an icon in the sport of mixed martial arts, and seems able to put on entertaining performances. It's yet to be seen whom Bellator would book him against, but they've been known to cater matchmaking to various fighter's preferences.
With that in mind, it's not unlikely Silva will get his request granted.
Comments
comments