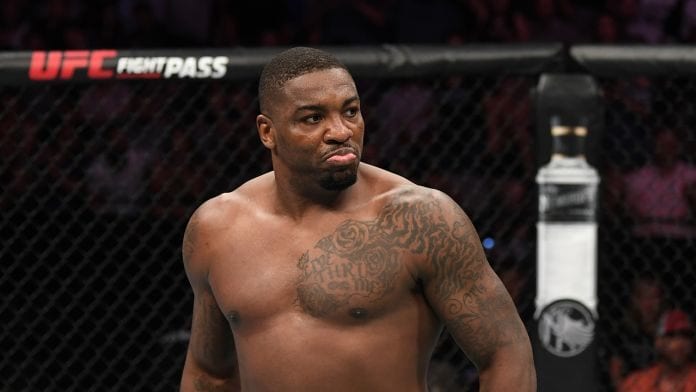 UFC heavyweight Walt Harris has pulled out of the December 7 UFC on ESPN 7 card headliner against Alistair Overeem as the search continues for his missing stepdaughter, Aniah Blanchard.
The news doesn't come as a big surprise given the situation with his stepdaughter, who has been missing since October 23. The UFC has yet to officially announce the cancelation of the bout, but sources confirmed the the news to MMA Junkie.
Harris, along with several notable members of the mixed martial arts community, have called for the public's assistance in any information related to Blanchard's whereabouts. UFC president Dana White has added $25,000 to the reward fund for information, which now stands at over $100,000, again per MMA Junkie.
View this post on Instagram
The concern for Blanchard is growing after police confirmed that foul play is suspected in her disappearance.
"The Auburn Police Division continues to diligently investigate the disappearance of Aniah Haley Blanchard who was reported missing by her family on October 24, 2019," Auburn Police announced on Thursday. "In that effort, Auburn and Montgomery Police as well as nine other local, state, and federal law enforcement agencies working on the case are operating as a task force.
"Evidence from within Aniah Blanchard's vehicle, recovered in Montgomery, was examined by the Alabama Department of Forensic Sciences and has now determined that she was harmed and is considered to be a victim of foul play. The Auburn Police Division and Montgomery Police Department are still requesting assistance from the public regarding any information on the location of Aniah and her vehicle between Wednesday, October 23, 2019, and today."
Anyone with information related to Aniah Blanchard's disappearance are asked to contact the authorities in Auburn, Alabama.
Comments
comments