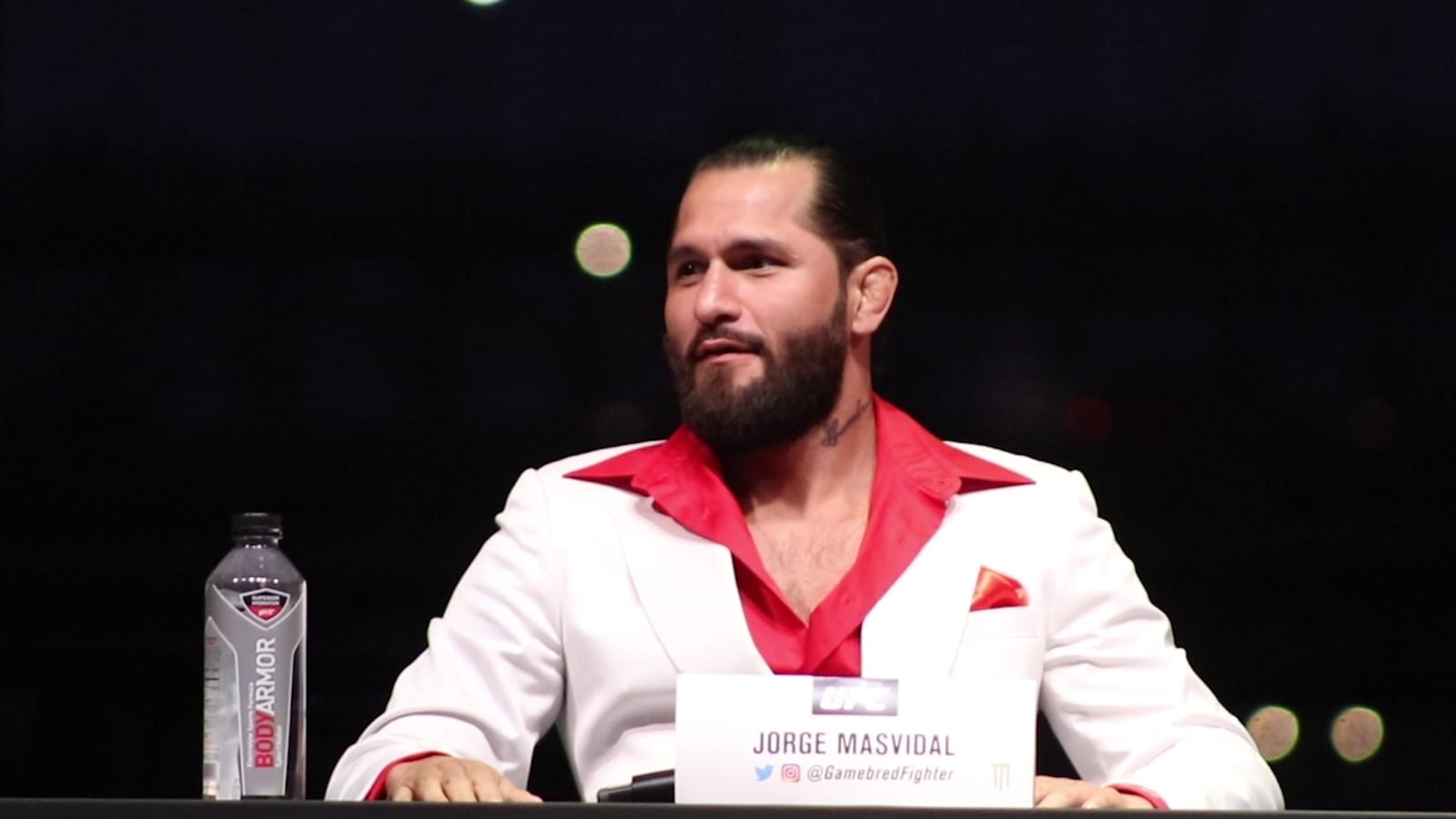 Jorge Masvidal isn't willing to go as far as calling out anybody, but if Conor McGregor is really returning to action next year, he's absolutely open to throwing his hat into the ring.
Masvidal was speaking at the UFC 244 media day, where he was asked about McGregor's recent comments that he wanted to face the winner of this Saturday's contest between Masvidal and Nate Diaz.
His answer? Yes. As long as McGregor's serious.
"Conor's done amazing things in this sport, and I always give – not always – but I try to give credit where credit is due," Masvidal said. "He's got two belts, he's got the fastest knockout with the title, he's done a lot of great things, you know. But as of late, he hasn't competed in a while. I'm just hearing things; I'm not seeing. If he comes back and fights, fights whoever he fights and wins, and wants to fight me, of course I'm going to fight that guy over everybody just like I'm going to fight Nate, because Nate's a huge dog.
"Conor's the same. He's a fighter> He might not be the toughest guy, but he's a hell of a fighter, and he brings in millions of dollars, so of course I'm going to fight that guy over all these other bums. It's a no-brainer, man. But is he fighting? I don't know."
–
Comments
comments