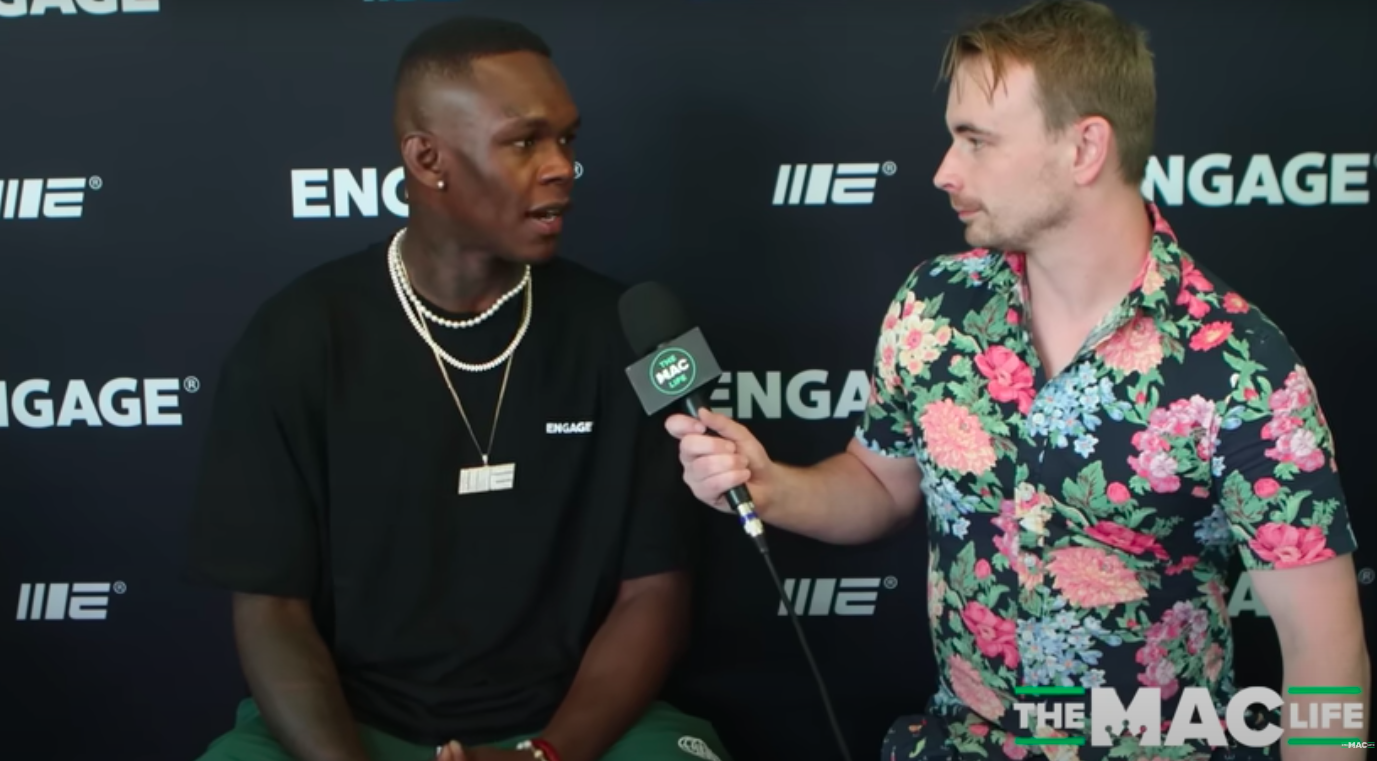 Alex Volkanovski faces a stern test in the cage this weekend — but the man with whom he frequently trains at City Kickboxing, Israel Adesanya, says that these are the situations in which the Australian shines.
Volkanovski attempts on Saturday (or Sunday, depending where you are) to add another world title to his collection when he faces 155-pound titleholder Islam Makhachev in the UFC 284 main event from Perth, in a fight which also has significant pound-for-pound ramifications attached to it.
But Adesanya, who knows full well the how difficult it is to become a 'champ champ', is very much of the opinion that these types of situations bring out the best in his colleague.
"He shines under pressure," Adesanya exclusively told The Mac Life. "I expect nothing less from him this weekend. It's gonna be won on the feet. That's where I feel the fight's going to be won. Look, he has a tough task ahead of him," he explained. "Let's not mince words or make mistakes about that. Islam is that dude, and I like the way Alex says just keep that same energy when it's over, don't try and tell me, 'Ah, well, he's only fought two Top 10 guys. Ah, well, he's not actually Khabib .' Nah, keep that same energy."
And not only does Adesanya forecast a title change this weekend, he says it will be done long before the 25 minutes are up.
"I don't think Islam's gone past round three so there's that," Adesanya said. "Everyone wants to be a champion until you gotta go five rounds and you gotta train for five rounds. I know they do their work, respect to their dynasty, but yeah, respect to our dynasty as well on this side of the world. They're gonna find out."
Comments
comments