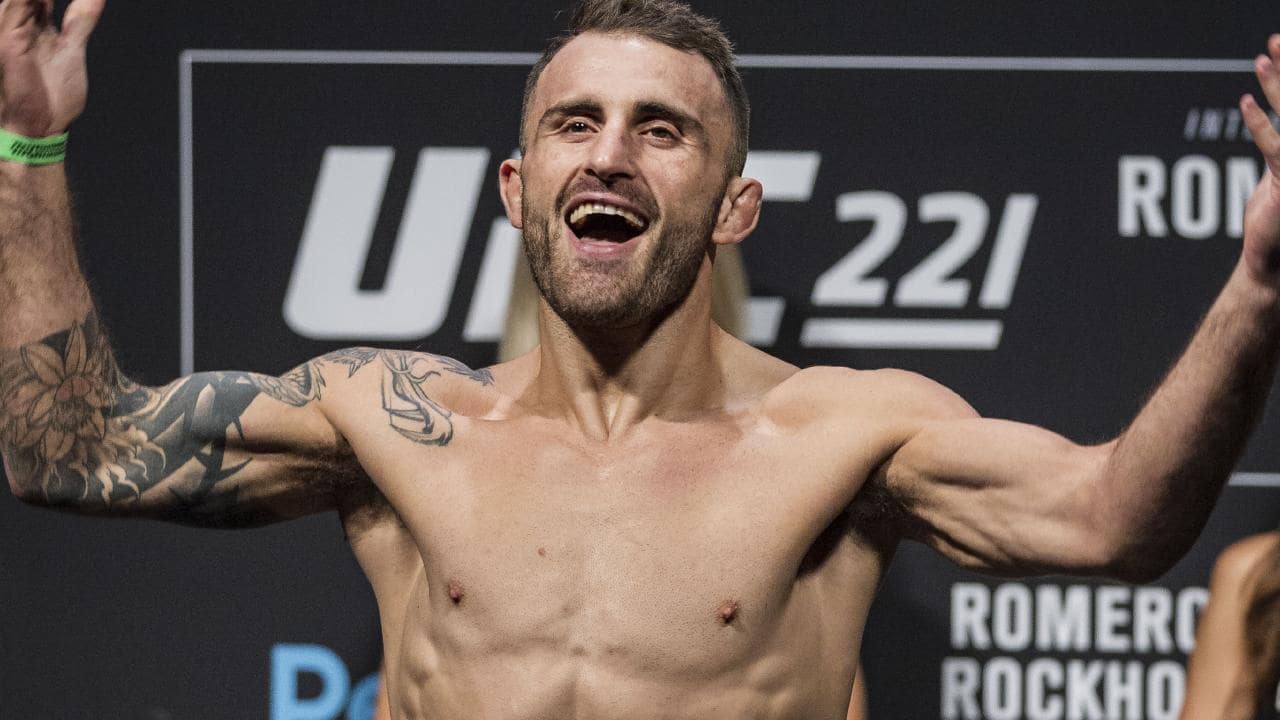 UFC featherweight champion Alexander Volkanovski has fired back at Giga Chikadze following the Georgian's recent words about him.
Chikadze, who was routed in a unanimous decision loss to Calvin Kattar last Saturday night, was highly critical of the decision to replace Max Holloway with 'The Korean Zombie' Chan Sung Jung in an upcoming title bout after the Hawaiian former champion was forced to withdraw through injury, saying that he was the rightful recipient of the title shot.
But after being 50-45'd by Kattar last weekend in Las Vegas, Volkanovski didn't miss his opportunity to fire back when speaking to The MMA Hour via MMA Fighting.
"Look, there's going to be people that are going to trash talk and all that. It's a part of the game, we understand that. But there's other sides to it," the Australian 145-pound champion said.
"And then there is real disrespect — not only to me, but to Calvin Kattar as well. You've got a man, a top contender in front of you, and you're acting like you're just going to walk through this guy. Not only, let's win first before you start carrying it on, [but] you're probably going to get injured. The fight's not too far away and all that. There's so many things that come into play.
"He'd said, 'I'm looking forward [to fighting you],' and I said, 'Mate, keep doing what you're doing.' I remember having that conversation with him: 'Keep doing what you're doing and it's going to happen.' But then he started,"
"I don't know, maybe he just thought that was the way to go about it. He started carrying on, and a lot of people like me are like, 'You better win, or else this is going to look real bad.' And I think it was a bad choice, because now he just looks like a bit of an idiot. And then he's carrying on even to Zombie. Zombie, all he does — I think he did one of them emojis.
"I think [last weekend] was a big eye-opener for Giga," Volkanovski added.."That, mate, [against] good guys, you can't just rely on a kick. You know, the Giga kick. It just shows you, you nullify his Giga kick and he ends up being a punching bag. Again just, man, that's why you've got to fight these contenders.
"Fight all the top guys, guys that are going to mix it up. See where you are before you start facing the champ. You could imagine when you talk about making adjustments, game planning, cardio, all these tools that I have — mate, I would have made him look really, really bad. You could imagine."
The 23-1 Volkanovski will take on the Korean Zombie in the UFC 273 main event in April.
Comments
comments