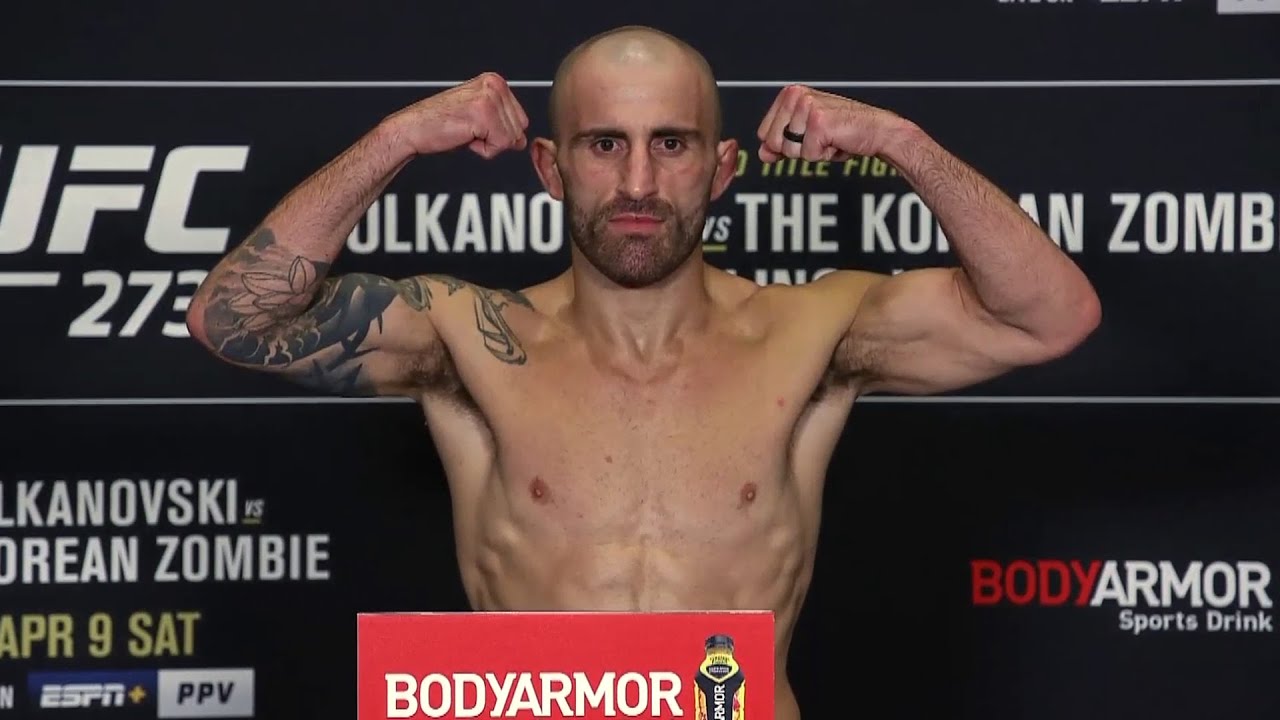 Alexander Volkanovski is facing a spell on the sidelines through injury and says he has no issue with the UFC creating an interim title in his absence.
The Australian fighter injured his hand in his third win against Max Holloway earlier this month; a situation which was likely at the forefront of Dana White's mind last weekend when he said to the media in Long Island that he was considering creating an interim title to be fought for by Yair Rodrdiguez and Josh Emmet.
And as far as Volkanovski is concerned, they can have at it.
"To be honest, I don't mind the idea while I'm sitting here [injured]," the Aussie said to Ariel Helwani on The MMA Hour, via MMA Fighting.
"There's no clear — for that No. 1 contender, right? Let them fight for that No. 1 contender, because I think they both deserve it. They're both in a position where they could get a shot. Are they screaming out where it needs to be them before everyone? No, not really.
"So let them fight for that No. 1 contender. If it's for the interim belt and then we'll fight, sweet. Because like I told you, I'm not lying when I say I want to be active. They can go do that, I'll go do my thing, and I'm telling you, a couple months after that, get me back in there, I'll do it."
Interim titles have sometimes been unpopular with fighters over the years but Volkanovski says that he is more than OK with one, so long as it means the eventual undisputed title fight becomes that much more interesting.
"Why does that water down my title?" Volkanovski stated. "I don't think it does at all. Is anyone going to say that they're the real champ? I don't think so. Everyone's going to look at me as the real champ either way. And if for some reason it does water it down and all of a sudden this guy's getting all of this hype, it just makes my next fight even bigger with them.
"So either way, I'm still going to get the championship money, still getting the pay-per-views, so it doesn't matter. If they want to hype up the fight however they want to do it, whatever. At the end of the day, I know I'm champ and everyone else does too."
Comments
comments