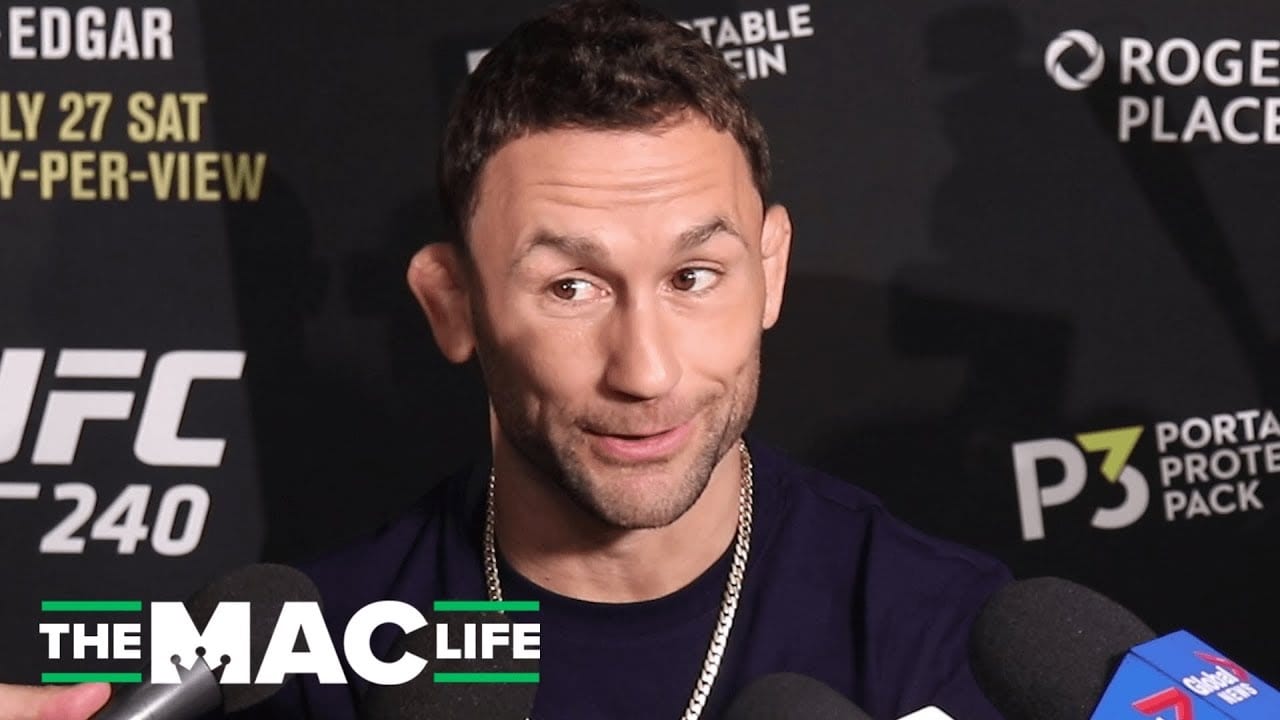 Frankie Edgar, one of the most battle-tested veterans in UFC history, had names his preferred opponent for what is expected to be his final appearance in the Octagon later this year.
Edgar, the former UFC lightweight champion, has competed in some of the most memorable bouts seen in the UFC in the last decade or more: his two wins against then-dominant champ BJ Penn, his classic series with Gray Maynard, and even his debut fight all the way back in 2007 against Tyson Griffin which topped a lot of 'Fight of the Year' lists back in the day.
But all things, as they say, must pass and Edgar, now 40, is making plans for his Octagon farewell — and he knows who he wants it to be against.
"I've been kicking the idea of retirement around since my last fight," Edgar said recently to ESPN. "The last two fights obviously didn't go the way I wanted them to. If I'm being honest, I would fight forever — but that's kind of selfish to my family and the people that care about me. I need to announce my retirement so I can have a retirement fight and sail off into the sunset.
"I'm never one to call out or pick anybody, I usually let the UFC or Ali figure that out," he explained. "But I'll say a name, just because I think it's more of a legacy fight. I know he has a fight coming up and who knows how that could go down, but Dominick Cruz — he was a champion at 135 [pounds] when I was champion at 155. We were both pretty much the top of the division. That could be a fun fight."
That fight, on the surface at least, appears to make sense. As Edgar mentioned, both were dominant champions back in their day, and both (well Edgar certainly) are approaching the ends of their respective careers.
Edgar will enter his final fight on the back of successive knockout losses against Marlon Vera and Cory Sandhagen — with the four KO losses on his record coming in the past four years.
Cruz, meanwhile, has won two straight in the cage and is due to taken on Vera on August 13. After that, we'll see.
Comments
comments