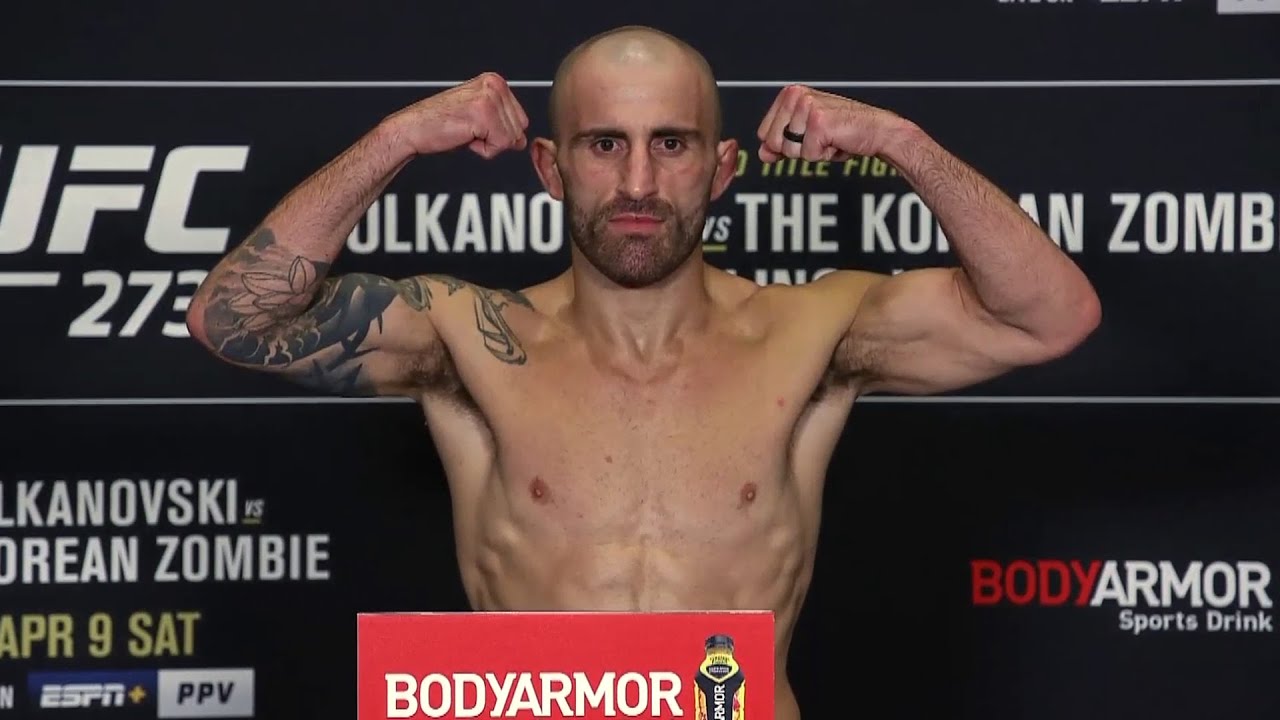 Reigning UFC featherweight champion Alexander Volkanovski says he is more than OK with the UFC having an interim 145-pound title while he chases lightweight gold.
Longtime featherweight champ Volkanovski is set to challenge Islam Makhachev for the UFC lightweight title in Perth, Australia in February in a fight which could see the Aussie become the latest member of the UFC's exclusive double-champ club. Detractors, though, have said that these types of plans can insert a road block in the division that a champion is temporarily departing — and Volkanovski apparently agrees, after backing calls to institute an interim title in his absence.
"I'm OK with it," Volkanovski said this week. "At the end of the day, I'm the champ so that gives me a clear guy. What a card to do it on. They get to show me who is next in the featherweight division, and here in Australia as well, so that builds that fight up anyway, but I'm more than OK with it."
Volkanovski added that an interim title simply serves as a belt to signify the number one contender in the 145-pound fold, and that it will give him a clear indication of what awaits him once he has finished his business with the Russian champion Makhachev — and also said that he plans to move up and down divisions in defence of both titles.
"Right now, I'm going to chase that second belt so I'm focusing on that," Volkanovski said. "We'll let them do their thing, hopefully [they] put on a show, give me a clear guy and then someone will be holding that interim belt, and I'll be happy to take them on as soon as possible.
"I want to be active. I don't want people waiting around for me and things like that, even though I don't think they'll need to. But I think this is good. It really sets up my next fight at featherweight."
Comments
comments