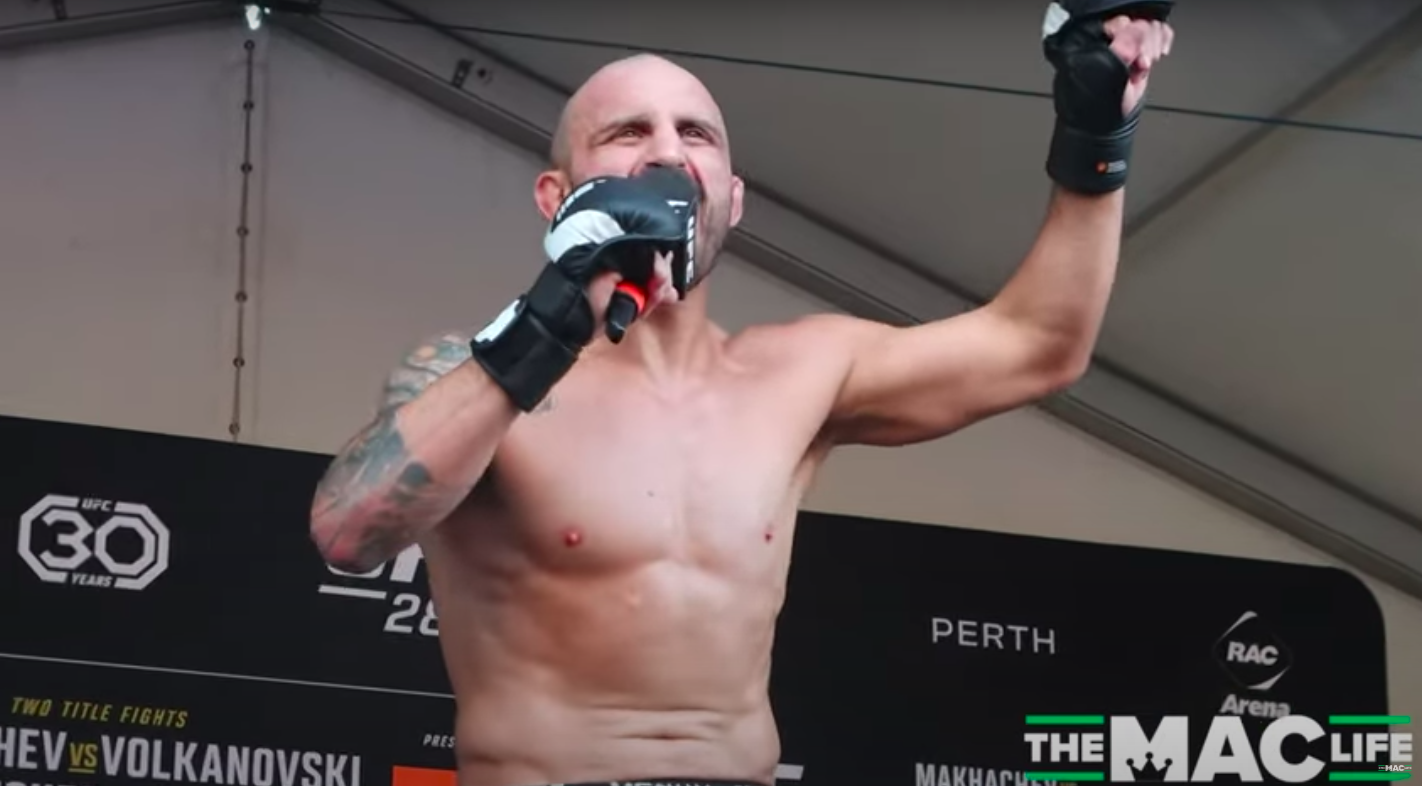 Alex Volkanovski could have been a bit more focused in certain scenarios in his close but ultimately unsuccessful bid to seize the UFC lightweight title from Islam Makhachev in Perth, Australia a couple of weekends ago. 
The Aussie came up short on the scorecards in what was unanimously heralded as a close fight — far closer than Makhachev, to cite one example, had suggested it would be. The performance was enough for Volkanovski to hang on to his status as the UFC's top-ranked pound-for-pound fighter, but City Kickboxing coach Eugene Bareman can't help but think that Volkanovski missed out on some offensive opportunities throughout the contest.
"Alex was in the process of escaping before the [body] triangle," Bareman told Combat TV, via MMA Junkie, of a situation in the fourth round where Makhachev gained situational control, but did not offer much offence with it. "While Islam was on his back, Alex was in turtle. At the same time he was in turtle, he was looking at all the boys in the front row – Izzy (Adesanya), Dan (Hooker) and them, and saying, 'I'm out.' You know, being a little bit, in my opinion, cocky  — basically acknowledging to the boys that he's out and that Islam can't keep him down.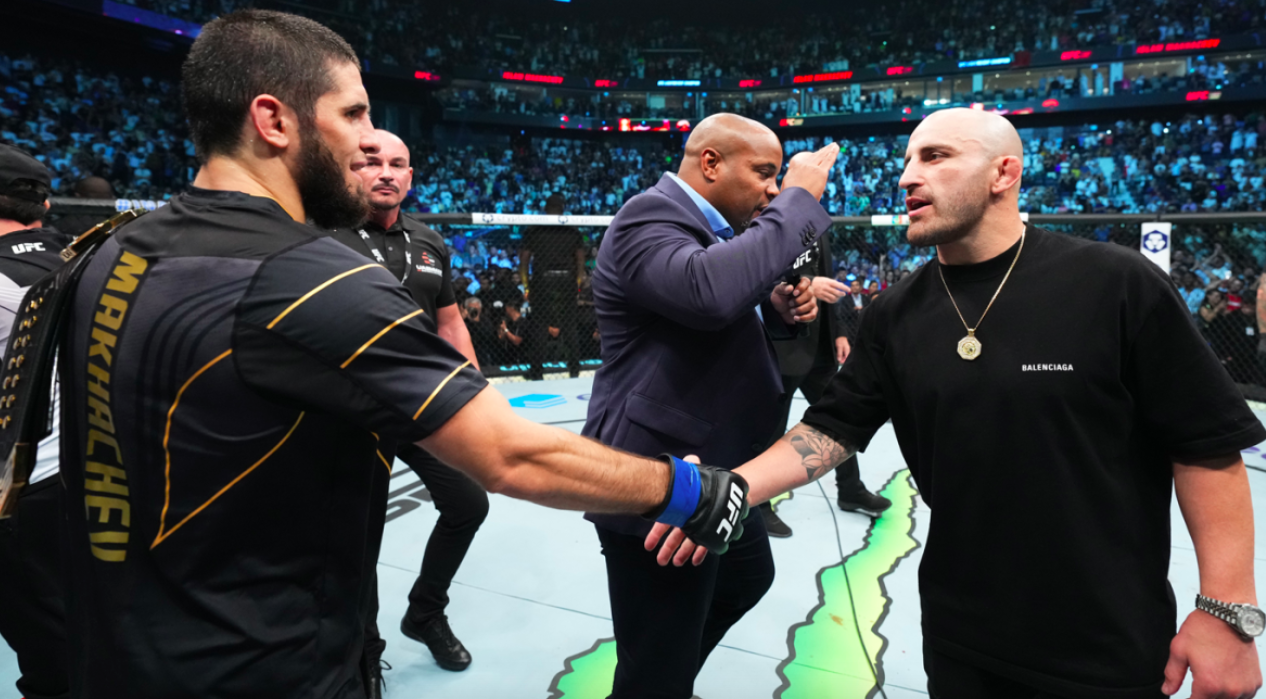 "And about that exact time that Alex did that, Islam jumped to the body triangle. And that just goes to show at this level of the sport, millimeters, centimeters separate us. A second, a split second of lack of concentration – that's what separates you from the win and the loss."
Bareman, who has spent countless hours with Volkanovski on the training mats, says that he did score the fight in his fighter's favour but added that Makhachev should be proud of his performance.
"I thought we scraped it," Bareman explained. "But at the end of the day, the three (judges), didn't so what does it matter? They are the people that count, and (what I think) doesn't matter. That fourth round would have sealed the deal either way, I think, and Islam got it. Congratulations to him. He did a great job."
Comments
comments