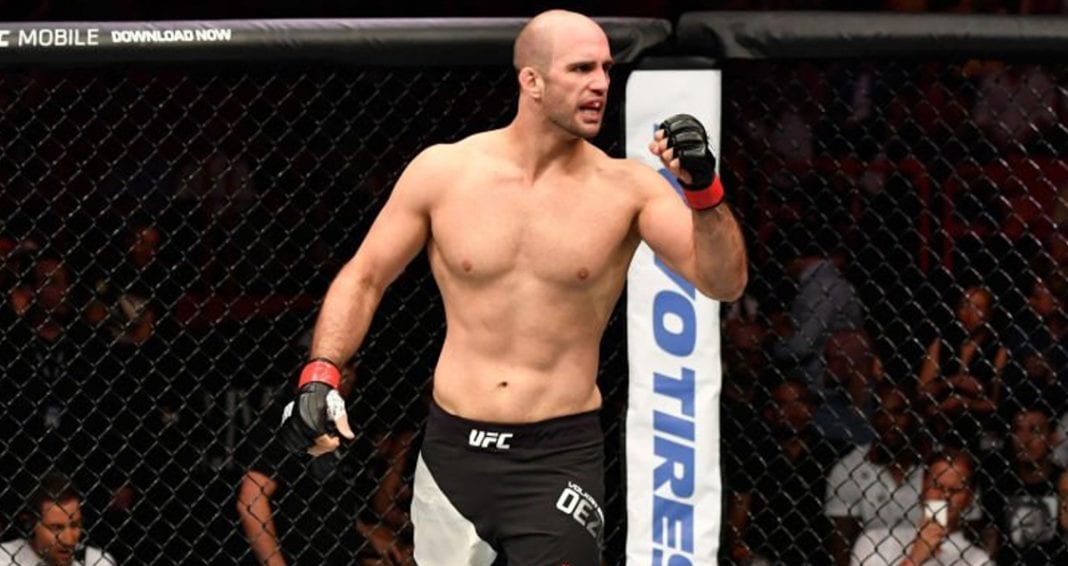 The legal issues that UFC light heavyweight Volkan Oezdemir is currently facing won't affect his title bid later this month at UFC 220.
Oezdemir pleaded not guilty to felony charges stemming from a bar room altercation last August in Florida in which it is alleged he punched another man into unconsciousness. However, Oezdemir's legal team vehemently deny the charges and say that their client was not the aggressor in the incident.
The not guilty plea means that a trial by jury will occur next month, February 22nd, as stated by the fighter's legal counsel Bruce A. Zimet to MMAFighting.
There have been no restrictions to Oezdemir's travel, so the Swiss is free to appear at next week's UFC 220 in Boston where he will challenge Daniel Cormier for the UFC's light heavyweight title.
The 28-year-old is being charged with 'felony battery with great bodily harm', downgraded charges from 'aggravated battery causing bodily harm or disability' — a decision made by the state of Florida when they decided to pursue the case in December. If he is found guilty it could have a significant impact on his immigration status in future.
Kevin Cohen accuses Oezdemir of striking him and rendering him unconscious for 14 minutes, as well as causing concussion symptoms and lacerations at the August 12th incident at a Ford Lauderdale bar.
Zimit, Oezdemir's legal counsel, stated that his client was "just defending himself" in a "bar room fight" and has previously said that once the facts of the matter come to light, his client will be fully exonerated.
Comments
comments