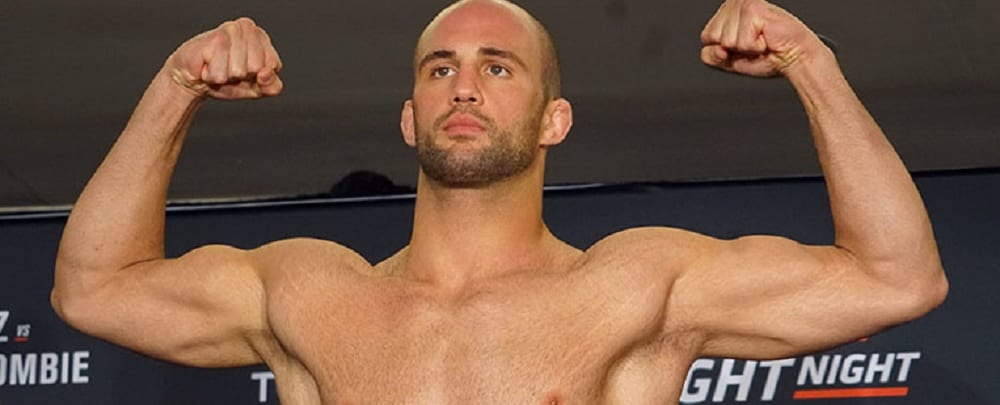 For years now, the summit of the UFC's light heavyweight division has been almost exclusively been contested by a quartet of fighters: Jon Jones, Daniel Cormier, Alexander Gustafsson and Anthony Johnson. With Cormier now in the unwelcome position of having two career defeats to Jones, as well as Johnson's retirement, an opening has appeared for a new contender and that's a position that Swiss 205-pounder Volkan Oezdemir is happy to fill.
3-0 in the UFC since debuting in February, Oezdemir continued his impressive form with an early first round knockout of Jimi Manuwa at UFC 214 last weekend — a win which will propel the 15-1 fighter into the title picture. But before entering the rarified air at the very top of the division, Oezdemir has his eye on taking out another of Europe's elite fighters.
Writing to Instagram Oezdemir issued a challenge to perennial contender Alexander Gustafsson, saying: "Let's increase the value of the next title shot! @alexthemauler and I need to figure out who is the real king of Europe! Alex, I know how great you are and I respect you a lot but I'm going to knock you out! Not because I want to just because I have to!
Gustafsson has campaigned to be Jones' next opponent in what would be a rematch of their classic bout at UFC 165 in September 2013 but Oezdemir — nicknamed 'No Time' due to the expediency in which he ousts his opponents — sees an opportunity for both to stake their claims to be the undisputed #1 contender to the newly-crowned champion.
Whatever happens, the landscape of the UFC's 205-pound division has changed dramatically following UFC 214 and opportunities await whomever can separate themselves from the crowd of contenders.
Comments
comments