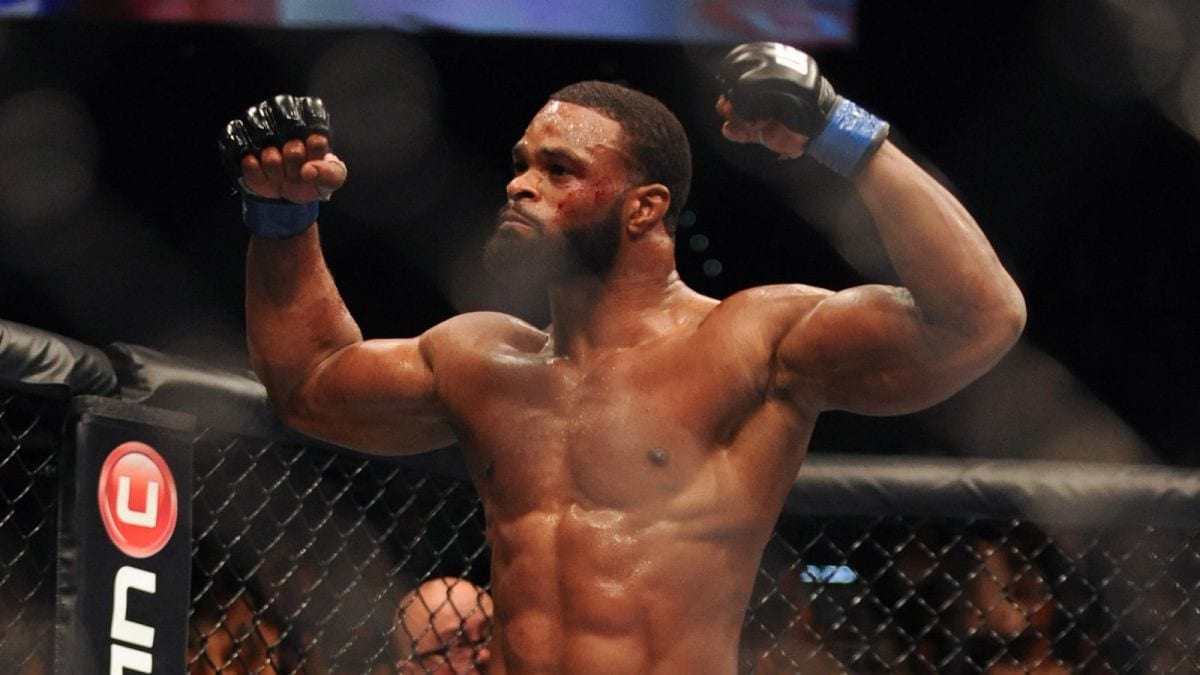 Despite defending his UFC welterweight title on Saturday night, Tyron Woodley isn't a happy camper.
After a, shall we say, mixed reception to his performance against Demian Maia at UFC 214, the 170-pound champion has been left feeling (once again) unappreciated, and disrespected — particularly in light of comments made by UFC president Dana White.
White had been unimpressed with Woodley's win over Maia, after feeling that the champion could have finished the challenger with a bit more willingness to press the action. In fact, White was so unenthused by the affair, that he put a halt to any talk of Georges St-Pierre facing Woodley in the future.
Perhaps unsurprisingly, Woodley wasn't too happy.
"I don't care so much about the fans, but when your job title is promoter — promote your fucking fighters," Woodley said, speaking on MMAFighting's The MMA Hour. "Promote your champion. Don't demote your champion. I threw my shoulder out in the first round, I wasn't able to throw any damaging shots — for you guys who don't understand what a labrum tear is, go get on Google or Wikipedia and figure it out — and I still stayed the course, I stayed on path, I stayed on point, I executed the game plan. I had to reduce all of my shots from overhands, uppercuts, things that were hurting my shoulder, to straight punches."
In fact, so annoyed is Tyron Woodley, he is calling on White to offer him a public apology — or else.
"I'm owed a public apology. You're going to publicly scrutinise me, Dana White? You publicly need to apologise to me.
"I've done nothing but good stuff for the sport. I've done nothing but be a good model for the fucking organisation. I go out there and I fight with integrity. I covered your sport from the FOX desk a week before my fight. I always uphold my responsibilities to the organisation. It's timeout for that. The word behind 'business' is 'man.' You need to be a man, you owe me a public apology. And if I don't get that, I'm going to start leaking some shit that people don't want to be out in the wind. I'm not even kidding about that."
—
Comments
comments