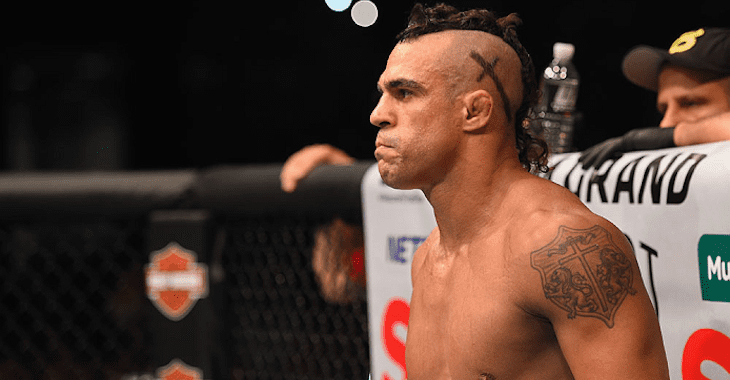 Before his recent 'retirement' from mixed martial arts Vitor Belfort went on record as saying he would welcome a 'legends division' in MMA, a place where fighters of a certain vintage could hark back to yesteryear and throw punches at each other.
While this division hasn't exactly come to pass (officially, at least), the next best thing seems to have happening under Oscar De La Hoya's stewardship. The Golden Boy Promotions head honcho has opted to delve into MMA for the first time later this year, promoting a third bout between Chuck Liddell (48) and his 43-year-old counterpart Tito Ortiz.
And 'The Phenom' wants a piece of the action.
Belfort stepped away from the sport in May of this year after a defeat to Lyoto Machida but appears to be considering a return to action (and another payday) by issuing a challenge to the winner of the Liddell vs. Ortiz 3 bout.
Belfort, who owns losses to both fighters already, though he maintains in a social media post that the loss to Liddell was as a result of him being managed by Dana White in a somewhat spurious accusation of corruption in the UFC hierarchy.
That said, it will be interesting to see exactly how profitable the upcoming rematch between Liddell and Ortiz is later this year and, if it makes money, Vitor Belfort is ready for a piece of that action.
Comments
comments