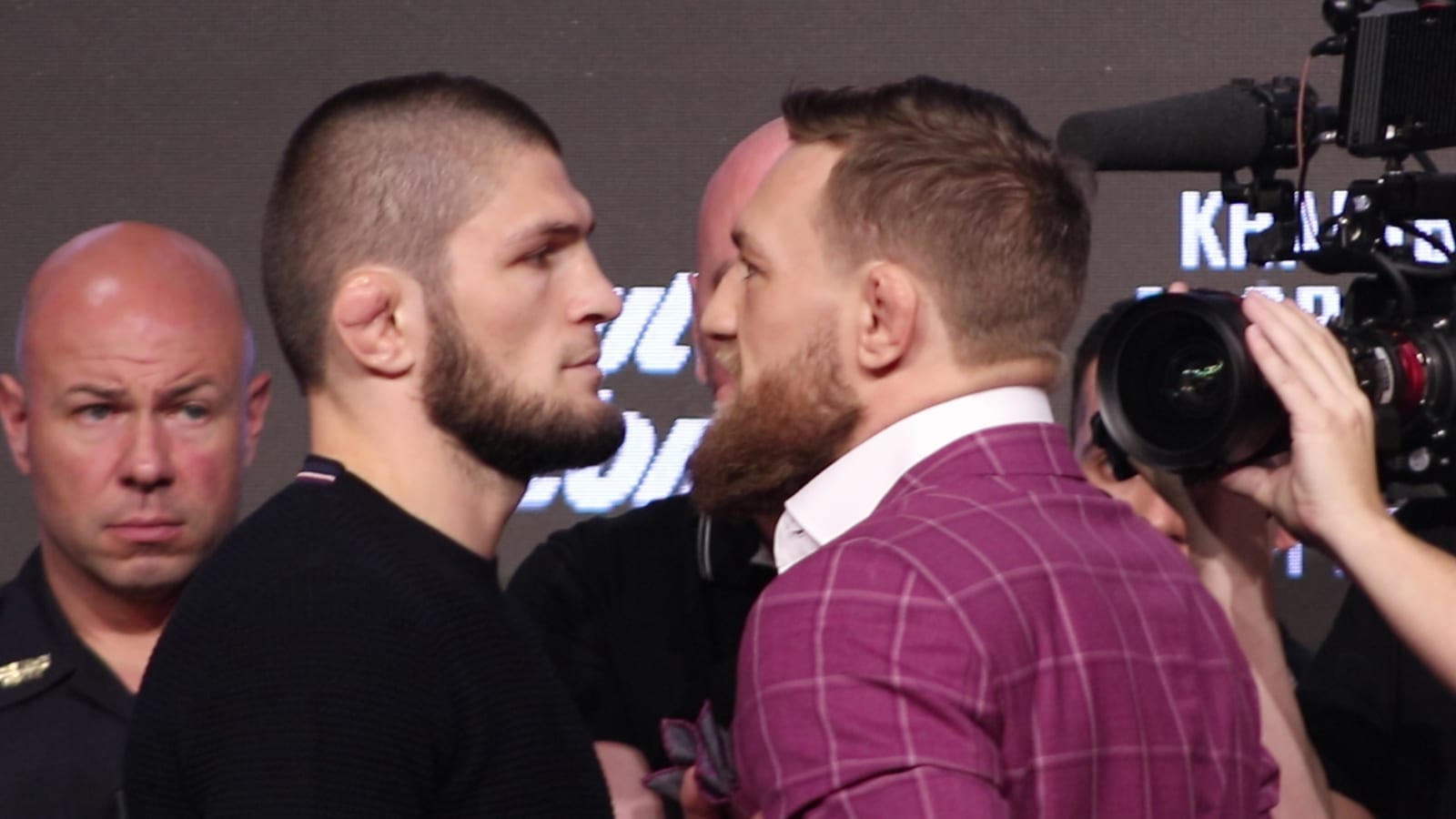 theAt a busy meeting in Las Vegas this morning, the Nevada State Athletic Commission ruled to extend their temporary suspensions for Conor McGregor and Khabib Nurmagomedov for their involvement in the infamous UFC 229 brawl.
They also elected to hold on to $1 million of Nurmagomedov's $2 million fight purse.
It's the first step towards the final punishment the pair can expect to receive. The commission are set to meet in December to establish just what that punishment will be.
After the main event at UFC 229, Nurmagomedov scaled the Octagon fence and leapt onto McGregor's teammate Dillon Danis, attacking the jiu-jitsu practitioner and brawling at ringside. While that melee occurred, various members (including Zubaira Tukhugov) of Nurmagomedov's circle entered the Octagon and fought with McGregor.
It's the first public meeting in which the NSAC have discussed the matter, and could be an insight into their views on the brawl. Until today, the NSAC had elected to hold Nurmagomedov's entire fight pure of $2 million.
A perhaps telling moment in respect to the NSAC's attitude of the conflict was when Chairman
Anthony Marnell stated that if the commission had the same amount of footage they do now, they would have withheld McGregor's purse along with Nurmagomedov. The chairman also wanted to make sure it was within the NSAC's jurisdiction to withhold Nurmagomedov's pay including pay-per-view revenue, as well as to hand out a lifetime ban.
Marnell also made it clear that he expected both Nurmagomedov and McGregor to be at the December hearing in person.
Comments
comments