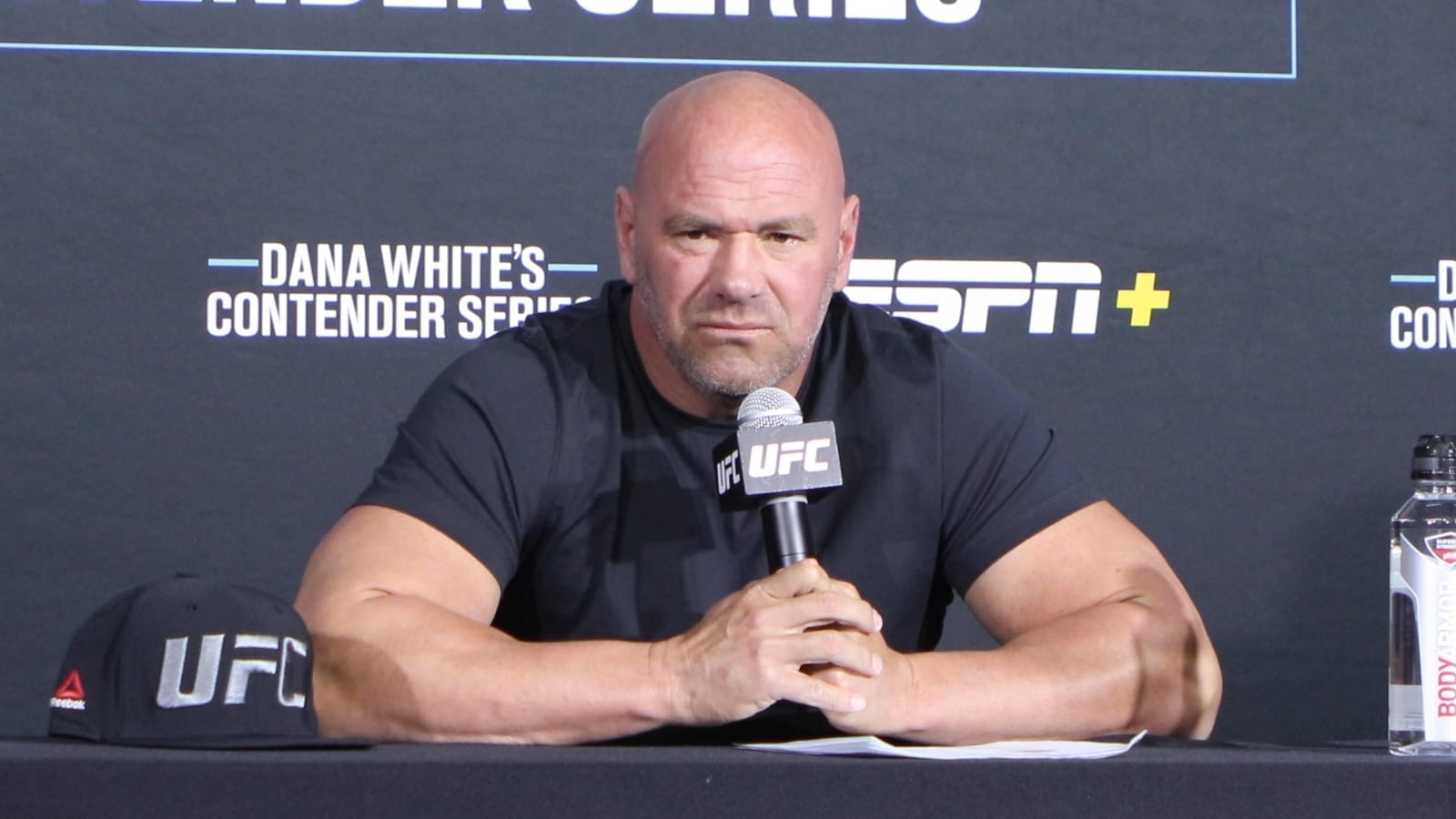 And just like that, as if with the snap of two fingers, a sports entertainment behemoth brand was born. 
It was confirmed on Monday following a report by CNBC on Sunday that Endeavor, the parent company which owns the UFC, had agreed a deal to purchase the professional wrestling company WWE, and that the two entities would be combined into one publicly-traded company. The merger represents a potential bounty for all parties, given the various commercial and monetisation aspects of the arrangement which may come as a result.
And referencing the deal, UFC president Dana White — whose role remains unchanged following the merger — said via a brief UFC press release that he is exciting to be "adding WWE to the portfolio."
"This company has been on fire for the last seven years and now that we will be adding WWE to the portfolio, I am excited to take this to another level," White said. "Vince [McMahon] is a savage in the wrestling space, Ari [Emanuel] is a beast at what he does, and then add what we at UFC bring to the table and there is no limit to what this company can accomplish in the next few years."
Read more here: https://t.co/Po2SXvEHwF pic.twitter.com/bgNjlDmNqJ

— UFC (@ufc) April 3, 2023
White's comments follow a similar statement released by McMahon, the longtime patriarch of of the WWE, who wrote in the press release from Endeavor on Monday: "Given the incredible work that Ari [Emanuel] and Endeavor have done to grow the UFC brand — nearly doubling its revenue over the past seven years — and the immense success we've already had in partnering with their team on a number of ventures, I believe that this is without a doubt the best outcome for our shareholders and other stakeholders.
"Together, we will be a $21+ billion live sports and entertainment powerhouse with a collective fanbase of more than a billion people and an exciting growth opportunity. The new company will be well positioned to maximise the value of our combined media rights, enhance sponsorship monetisation, develop new forms of content and pursue other strategic mergers and acquisitions to further bolster our strong stable of brands. I, along with the current WWE management team, look forward to working closely with Ari and the Endeavor and UFC teams to take the businesses to the next level," he concluded.
Comments
comments