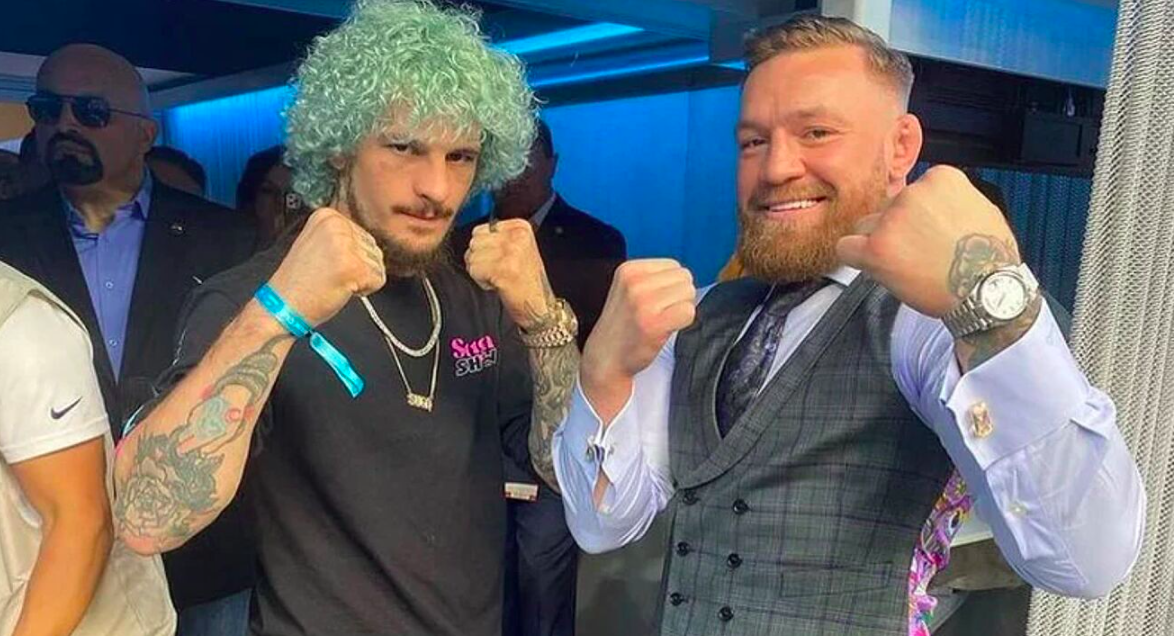 If Conor McGregor spends some time training at Big Bear, Sean O'Malley wants a piece of the action. 
The Dubliner suggested recently that he may spend a portion of his training camp for his fight with Michael Chandler at the California facility 6,000 feet above sea level, which has been used by numerous top-level MMA fighters and boxers over the years as key preparation bases ahead of upcoming bouts.
And O'Malley, who has made no secret of the inspiration he has taken from McGregor as crafts his own rise to the summit of the UFC bantamweight division, said on his podcast that he would relish the opportunity to join McGregor at the camp to get a little hard work in.
"I tweeted at him. He said he was going to Big Bear. I said, 'can I come,'" O'Malley explained on the Timbo Sugar Show, as noted by MMA Weekly.
"I think that would be so sick, go up there for a couple of weeks. I'll get my own f**king place to stay, sleep, eat and do all that. Just training, that would be f*cking sweet," he added. "I haven't got to sit down and talk to him, but that would be sick to see them train. I could hit him up, but I don't know, but it would be f*cking really cool to go up for a couple of weeks."
Speaking last year, Dana White said that he believes O'Malley to be on a similar trajectory to where Conor McGregor was before he claimed his first undisputed UFC title in 2015. "O'Malley is on the cusp of being a massive global superstar," White said to Aaron Bronsteter of TSN.
"There was talk earlier about Conor, he said, 'I'd like to be as big as Conor' and stuff like that. Well, if you want to compare it to Conor — this is like the Conor vs. Jose Aldo fight," White said ahead of O'Malley's bout with Petr Yan, which he won by split decision. "When you have that type of star power and you have that thing people are attracted too, then it's about winning key fights like this," White added. "For O'Malley, he wins this fight on Saturday, his entire life changes on Sunday."
Comments
comments