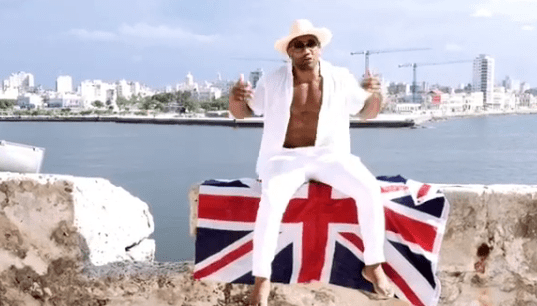 It wouldn't be too outlandish to say Yoel Romero is like something out of a cartoon.
Combine his ridiculous physique, his unique charisma and his (super) athletic prowess, and you have something that could be shown to children on early Saturday mornings.
Now, after being infuriated by UFC middleweight champion Michael Bisping's tearing up a Cuban flag, Romero has released a video almost straight out of 1980's professional wrestling — albeit far more legitimately terrifying.
The Cuban was last seen recently coming up short against Robert Whittaker in an interim title fight, with Whittaker now going on to face Bisping for the undisputed championship.
But while Romero's loss did set his chances at meeting the Brit inside the cage back a bit, the rivalry between them — particularly with the new national pride angle — likely means we'll see them square up before either man's career comes to an end.
Comments
comments